Molly Leer, MS, RN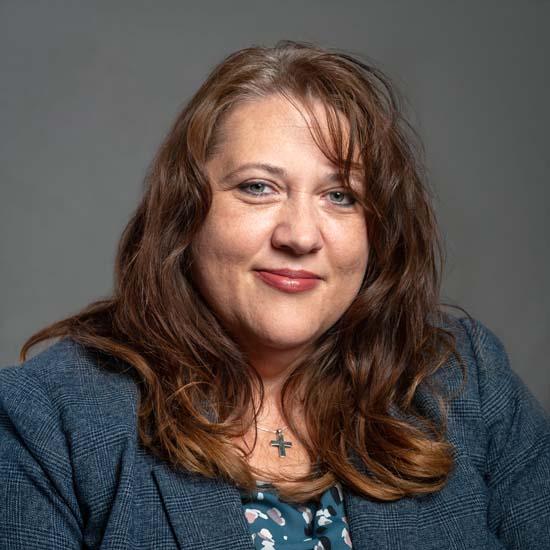 Simulation Coordinator
Assistant Professor of Nursing
Saint Gianna School of Health Sciences
About Me
I love being a nurse and I love working with students who are finding their passion and striving to become who they were created to be. I currently coordinate the LPN to BSN program in the Division of Nursing at the University of Mary. I understand the busy life of a working nurse and I also support nurses while they expand their education and continue to develop professionally. I believe my job is to help students achieve success and obtain their goals. I also coordinate the use of simulation in the various nursing and health related programs at the University of Mary. Personally, love to travel, spend time with my family (four children, six grandchildren) and work on DIY projects.
I have worked at the University of Mary since 2005. I love being a part of the personal and professional growth our our students. Working at Mary has allowed me to live out my faith in my vocation and hope I inspire future nurses to integrate their faith into their profession.
Expertise
I have a varied clinical expertise, including Medical/Surgical, Obstetrics, Pediatrics, Leadership, and School Nursing.
Education
MS: UND, 2007