Michon M. Matthiesen, PhD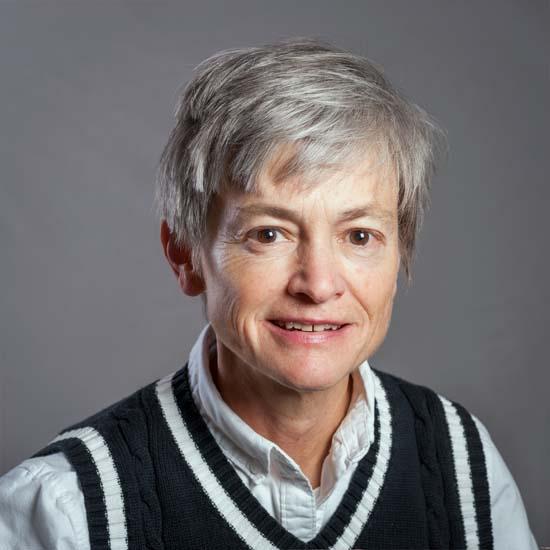 Associate Professor of Theology
Gregorian Scholars Honor Program Mentor
School of Arts & Sciences
About Me
Before arriving at the University of Mary, I taught at Providence College (RI), Loyola Marymount University (CA), and St. Patrick's Seminary and University (CA). Though rooted in the thought of Thomas Aquinas, I enjoy reading theologians of the early twentieth century who were keen to retrieve the rich and majestic thought of the early Church Fathers. My oldest and enduring love of literature lead me to studies in liturgical and sacramental theology. My primary research and teaching interests are in the areas of eucharistic theology, Christian spirituality, theology and literature, and the liturgical movement. I live with my marvelously athletic standard poodle, Roman, and enjoy gardening, raptor-watching, cooking, and good wine.
I was attracted to the University of Mary because of its mission. We are joyfully embedded in the Catholic intellectual tradition and strive to form students skilled, humble, and compassionate.
Expertise
"The Style of the Liturgy: Heaven in a Grain of Incense," in The Seven Gifts of The Spirit of the Liturgy. Ed.by Christopher Carstens, Ignatius Press, 2020.
'"The Justice of Christ Become Fruitful": Thomas Aquinas and Romano Guardini on the Iustitia of Worship,' Antiphon, 20:2, 2016
'Sacrifice', in The Cambridge Companion to Religion and Literature, Cambridge University Press, 2016.
'Divine excess and hidden grandeur: Divinization in the French School of Spirituality', in Called to be Children of God: Deification in the Catholic Tradition, eds. David Meconi, S.J, and Carl E. Olson, Ignatius Press, 2016
'De la Taille's Mysterium Fidei: Eucharistic sacrifice and nouvelle théologie', in New Blackfriars, 94:1053, September, 2013
Sacrifice as Gift: Eucharist, Grace, and Contemplation in Maurice de la Taille. The Catholic University of America Press, 2012
2021 — "Eucharistic Liturgy and its End(s): What can we legitimately desire in and from the liturgy?" Society for Catholic Liturgy Annual Meeting, Notre Dame, IN.
2021 — "Eucharistic Sacrifice in Maurice de la Taille: Does it (still) matter in today's Church?" Society for Catholic Liturgy.
2017 — "Paying Attention and the Synthetic Impulse: Kent Haruf's Re-education of the senses and heart," Kent Haruf Literary Celebration.
2017 — "Eucharist: The incunabulum of the Heavenly Jerusalem," Academy of Catholic Theology, Washington D.C.
Education
PhD (Systematic Theology): Boston College, 2008
STL (Sacramental Theology): Jesuit School of Theology, 2001
MA (English Literature): University of Notre Dame, 1989