Michael Mortenson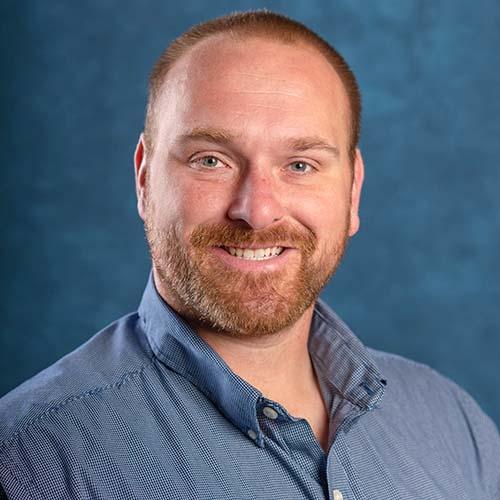 Director of Alumni Relations
Mission Advancement / Alumni Development
About Me
I was born in Dickinson, ND, and attended the University of Mary for my undergraduate. Attending the University of Mary has given me incredible opportunities to serve those around me. During my time as a student, I was able to play collegiate football for the Marauders, married my beautiful wife Ashley, was involved with FOCUS, and made lifelong friends. After graduating, my wife and I served as FOCUS missionaries for six years. Afterward, I desired to return and serve the University of Mary community as a mission advancement officer. During that time, I met outstanding alumni who love and support their Alma Mater. I look forward to continued service of our alumni and finding opportunities to bring Alumni back to campus! Go Marauders! 
I work at the University of Mary because my passion for the mission has not dwindled, but I had to find another way to participate in it. In serving at the University of Mary I can continue to help young people come to a deeper understanding of the times we live in and how to navigate it with the Gospel.
Expertise
I have worked in a missionary role for the past six years — leading and guiding young people in the Faith.
Education
BA: University of Mary, 2015