Michael F. Lombardo, PhD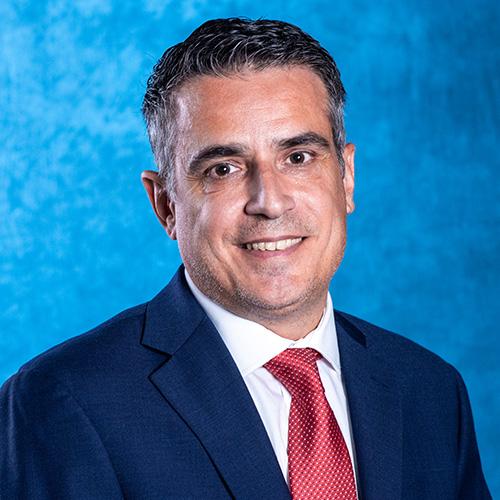 Director of the Rome Campus
Assistant Professor of Theology and Catholic Studies
School of Arts & Sciences
About Me
I was born in Brooklyn and raised in the suburbs on Long Island outside of New York City. I am an avid fisherman, a novice gardener, and a lifelong baseball fan.
With the ancient city as our classroom and something new to discover every day, there is no "average" day in Rome. Each week the ideas and ideals introduced in the classroom are brought to life outside in an encounter with the great cultural, artistic, and religious achievements of Italian culture from antiquity to the present. It is both a gift and a treasure to lead students on this journey.
Expertise
My academic expertise is in American Catholic history and theology, with an emphasis on the intersection of faith and culture in the United States.
Education
PhD: University of Dayton, 2014
MA: University of San Francisco, 2001
BA: San Francisco State University, 1995
Feature Content
After earning a bachelor's degree in drama, I worked for several years backstage as a crew member on Broadway and at the Metropolitan Opera House in Manhattan. I then returned to graduate school for an M.A. in theology at the University of San Francisco. As a graduate student, I volunteered and coordinated a visitor's program in the Catholic Chapel at San Quentin State Prison. After graduation, I worked as an intern in the Office of Prison Ministry for the Diocese of Rockville Centre in New York. I earned my PhD in theology from the University of Dayton. Since 2001, I have coordinated and taught in study abroad and service programs in Western Europe, Eastern Europe, East Africa, and North Africa.