Melissa McCann, DMA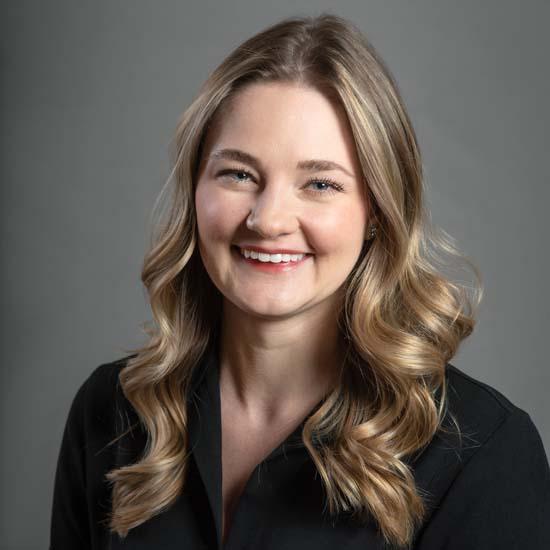 Assistant Professor in Music
School of Arts & Sciences
About Me
As a vocal pedagogue, I have presented guest masterclasses and coached ensembles at universities and high schools across the United States. I have taught private lessons for over a decade to students from beginner to professional levels. Student successes include solo performances with the Gulf Coast Messiah Chorus in Gulfport, MS and the SFY Philharmonic Orchestra in Israel. My students have also won leading roles with the Perry-Mansfield Performing Arts School and the Kraine Theatre off-Broadway.
I love it when students discover new insights. I am at Mary to empower students to fully engage in their own learning processes. I focus on stimulating the students' motivation and developing skills necessary for lifelong success. I support transformative education through music by fostering trust and collaboration so that students can broaden their experience and fully develop their creativity.
Expertise
McCann, Melissa. (2018) "Vowel-Pitch Matching Senta to Kundry," [Poster]. James Madison University Graduate School Showcase of Scholarship & Creative Activities, Harrisonburg, VA.
McCann, Melissa. (2016) "Vibrato Rate in Female Opera Singers and Female Sertanejo Singers," [Poster]. James Madison University Graduate School Showcase of Scholarship & Creative Activities, Harrisonburg, VA.
— Winner, Top Poster Prize for Graduate Research
Riverside Opera Company Auditions Winner, NYC
Camille Coloratura Awards, Semi-Finalist, NYC
Premiere Opera International Vocal Competition, Semi-Finalist, NYC
Rubin Institute for Music Criticism, Fellow, San Francisco, CA
Virginia NATS Winner, Fairfax, VA
Redlands Bowl Young Artist Winner, Redlands, CA
NATS-LA Young Artist Auditions Winner, Los Angeles, CA
Excellence in the Arts Scholar, University of the Pacific
Advocate of the Arts Scholar, Fairfield, CA
Zerbinetta in Ariadne auf Naxos with Highlands Opera Studio (Haliburton, Ontario)
Xanthe in Die liebe der Danae with Pittsburgh Festival Opera
Musetta in La Bohème with Opera San José
National Anthem for then-President Barack Obama at the University of California, Irvine, for their 50th Anniversary Celebration
Carnegie Hall debut singing excerpts from West Side Story, Die Fledermaus, and L'elisir d'amore
"Music of Hungary" art song and opera showcase at St. James United Church (Montréal, Québec) in collaboration with KIN Coworking
Opéra de Montréal, Hungarian Consulate. Broadcasted on TV stations in Toronto and on a national Hungarian TV show, Öt kontinens.
Education
BM: University of the Pacific Conservatory of Music
MFA: University of California "Irvine
Post-Graduate Artist Diploma, San Francisco Conservatory of Music
DMA (Performance, Pedagogy, and Literature): James Madison University
Feature Content
Additional community engagement credits include my role as founder of Harrisonburg Opera Theatre in Harrisonburg, VA; Docent for Stockton Symphony at Podesta Ranch Elementary; Music Teacher with San Francisco Conservatory in the Schools at Starr King Elementary; and San Francisco Opera Community Programs Intern. I perform at churches, art galleries, K-12 schools, and retirement communities where I introduced works by diverse composers.