Mary Beth Johnson, BSN, MN, D.Bioethics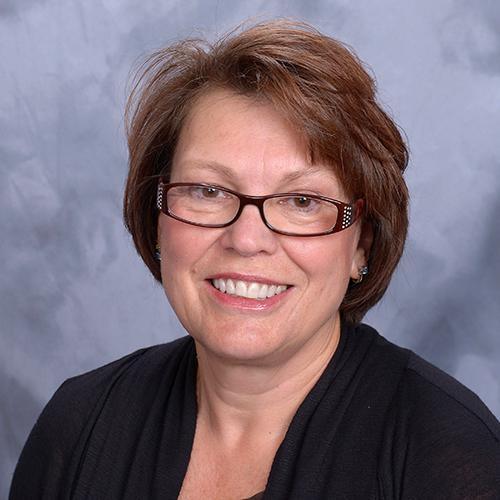 Associate Professor of Nursing
BSN Accelerated Second Degree Program Coordinator
Saint Gianna School of Health Sciences
About Me
I began teaching in the Nursing Division at Mary in 2007, after spending 18 years in Billings, MT in nursing leadership positions in the maternal/child areas at St. Vincent Healthcare. While at Mary I have taught pediatric courses, ethics, law, and policy courses, and nurse leadership courses. My interest in bioethics began as a staff nurse while working in the NICU at St. Alexius Medical Center as a new RN and grew throughout the years while in the UW NICU and at St. Vincent. I obtained my DBe in the spring of 2020. I have been the coordinator of the ASD BSN program since it began in 2019. Interests of mine include gardening, horseback riding (I have two horses), hiking in the mountains of MT when able, reading, and spending time with family and friends.
My BSN is from the University of Mary (then Mary College) and I have always held it in the highest regard. When I returned to Bismarck and a position in the Nursing Division was open I was excited to have the opportunity to begin teaching at my alma mater. I so appreciate the ability to be able to pray with students and collegues before a class, exam, or meeting. The servant leadership aspect of the university challenges, encourages, and supports me in my role as a nursing professor.
Expertise
As mentioned previously, I have many years of experience in nursing leadership. In 2015 I was appointed to the North Dakota Board of Nursing as a RN board member. My journey toward my doctorate picqued my interest in health policy. I love the fact that the nursing offers so many opportunities for growth and service.
2020, "A Home Visiting Program to Improve Prenatal Care for American Indian Women," Maternal Child Nursing Journal. 45(4): 221-227. doi: 10.1097/NMC.0000000000000633
2020, "Midlevel Dental Healthcare Providers Caring for Vulnerable Populations," The North Dakota Nurse: Publication of the NDNA.
Education
D.Bioethics: Loyola University "Chicago, 2020
MN: University of Washington, 1989
BSN: University of Mary, 1981