Marek Dojs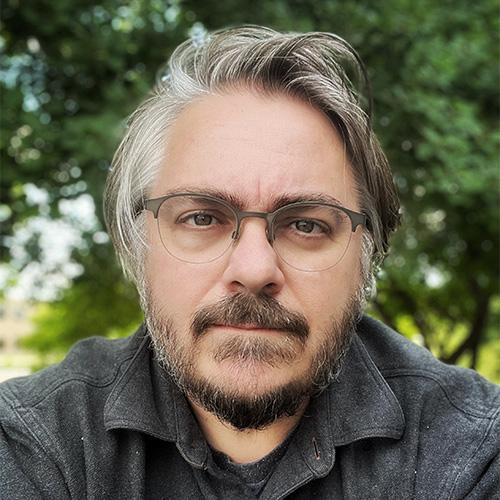 Chair of Communication
Associate Professor of Communication
Fellow in Catholic Studies
School of Arts & Sciences
About Me
I am an award winning filmmaker and associate professor of communication. As an artist I work in numerous media but I find most comfort in non-fiction filmmaking — using my camera as a way to study the world and our place within. I have been working in academia in some way since 2007, but have been teaching at Mary since 2014. I am a life long supporter of Chelsea Football Club. I have been married to my wife Madeline for over 20 years — as of December 2021 we have nine children.
In 2005, I read St. John Paul the Great's Apostolic Letter "The Rapid Development." At the time I was a "media savvy" youth minister in the Archdiocese of Galveston-Houston. JPII's words inspired me to do more with my charism for producing media. In 2006 I began my graduate studies. This is the primary reason I am at Mary.
Expertise
Film Production, Nonlinear Editing, Film Studies, Documentary History and Production, Visual Communication, Catholic Film and Filmmakers, Visual Arts, Pisanki (Slavic Easter Egg Design), Communication Leadership
Education
MFA (Documentary Film Production): University of North Texas, 2009
Certificate (Documentary Filmmaking): George Washington University, 1999
BA (History Communication): University of St. Thomas — Houston, 1998
Select Documentaries
My film work always has a personal connection to it. As a documentarian, the subject matters that I tend to focus on all touch the theme of identity within cultural frameworks.