Manisha Sawhney, PhD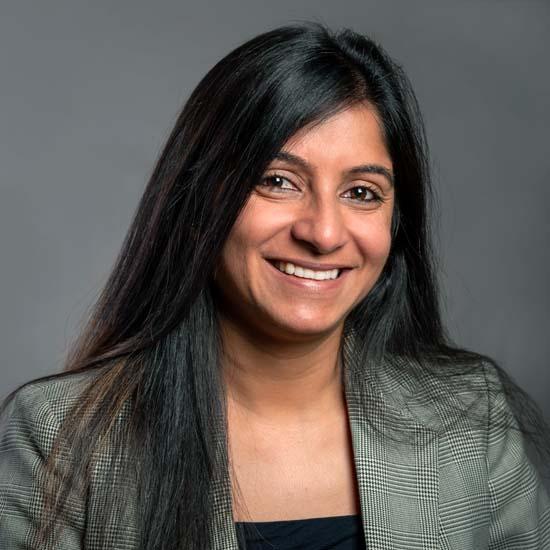 Associate Professor of Psychology
Director of Graduate Research Program
Online Psychology Program Coordinator
Liffrig Family School of Education and Behavioral Sciences
About Me
I am an associate professor of psychology and have over seven years of experience in carrying out research in the field of health psychology. I have presented and published both locally and internationally. My primary research area is understanding the psychosocial risk factors for chronic diseases. More specifically, my research focuses on investigating negative emotions like depression, anxiety, loneliness, and their impact on chronic health disease, like cardiovascular disease and HIV. I am also interested in understanding negative emotions, belongingness, and coping styles among adolescence and university students, and their impact on academic growth, psychological and social well-being. When I am not teaching or doing research, I love riding my bike with my children (it's hard for me to keep up with teenagers)!
I enjoy teaching and interacting with my students at Mary. We have a community on the hill and my students and colleagues inspire me to be a better educator. At Mary, we take pride in advancing diversity and becoming a part of something greater than ourselves.
Expertise
Sawhney, M., Hawkins, M., Stout, M., Keirns, N., Sweatt-Mullins, S.N., & Finn, J.A. (2020) "The Facets of Conscientiousness and Body Mass Index: Mediation by Eating Factors," Personality & Individual Differences.  https://doi.org/10.1016/j.paid.2020.110157
Abbamonte, J. M., Sawhney, M., Alcaide, M. L., Weiss, S. M., Kumar, M., Asfar, T., & Jones, D. L. (2020) "The Association of HIV and Cocaine Use to Cigarette Smoking in the Context of Depression and Perceived Stress," AIDS Care. 32(10): 1229-1237. https://doi.org/10.1080/09540121.2020.1778627
Boysen, G. A., Sawhney, M., Naufel, K. Z., Wood, S., Flora, K., Hill, J. C., & Scisco, J. L. (2020) "Mentorship of Undergraduate Research Experiences: Best Practices, Learning Goals, and an Assessment Rubric," Scholarship of Teaching and Learning in Psychology. 6(3): 212-224. https://doi.org/10.1037/stl0000219
Naufel, K. Z., Sawhney, M., Boysen, G.A., Wood, S., Flora, K., Hill, J. C., Sisco, J.L., & Forester, K. (2019) "Improving Undergraduate Research." https://teachpsych.org/ImprovingUndergraduateResearch.
Sawhney, M., Kunen, S., & Gupta, A. (2018) "Depressive Symptoms and Coping Styles among University Students in India," Psychological Reports. 123(2): 266-280. https://doi.org/10.1177/0033294118820511
Education
PhD (Clinical Psychology): Delhi University, India, 2006
MA (Clinical Psychology): Himachal Pradesh University, India, 2001
BA (Psychology & Economics): Himachal Pradesh University, India, 1999