Logan Christensen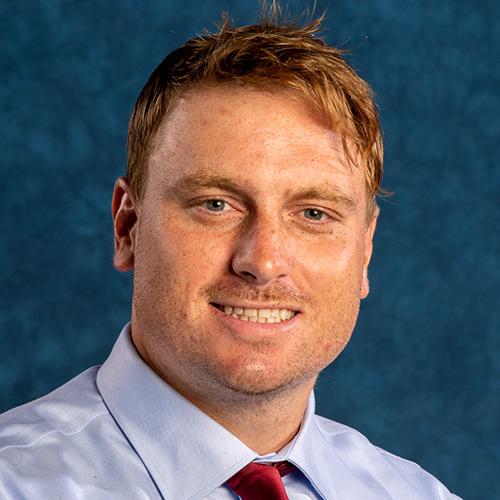 Assistant Coach Women's Soccer
Coordinator of Game Management and Operations
Athletics
About Me
I played for the University of Mary men's soccer team from 2010 to 2015 under coach David Cook.
During my time as an athlete at the University of Mary, I was very involved in coaching within the community, and at the regional level with the Dakota Olympic development program.
My wife Carrie is also a graduate of the University of Mary, and we have one son, Milo.
The University of Mary and the city of Bismarck have become my home. I was able to grow not only as an athlete but also as a person during my time at the University of Mary.

The opportunities that the university has provided me and my family is something that I appreciate, so getting the chance to serve at the University of Mary is a great honor.
Expertise
USSF (United States Soccer Federation) "C" License, USC (United Soccer Coaches) Advanced National Diploma, and a USC Goal Keeping Level 1 Diploma.
I have coached youth soccer for 11 years and also coach Youth Soccer at the state and Regional level with Dakota ODP and US Youth Soccer.
Education
MEd (Physical Education & Sports Administration): University of Mary, 2019
BA (Business Administration): University of Mary, 2016
BA (Marketing): University of Mary, 2016