Lauren Terzo, MSN/MBA, APRN, FNP-C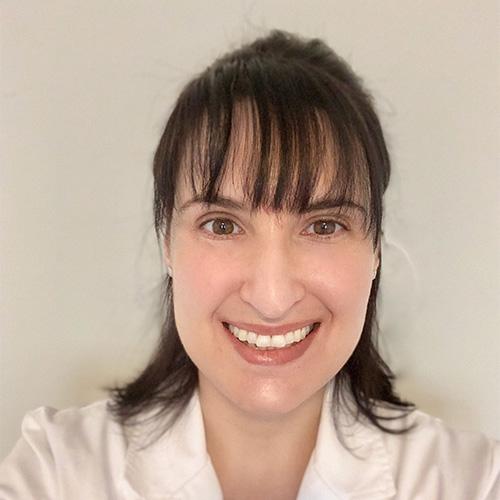 Instructor of Graduate Nursing
Saint Gianna School of Health Sciences
About Me
I am a graduate of the University of Mary's dual-degree health care administration program where I received the Future of Nursing Award. I began teaching as an adjunct faculty member at the University of Mary in October 2016, in the online graduate nursing program. I have over 11 years of clinical experience in medical and radiation oncology, during which I was the recipient of the Oncology Nursing Excellence Award. I have served in various leadership roles including as a Nurse Manager and Assistant Director. I am well versed in regulatory and accreditation, nursing quality, and risk management and have held various positions in these fields. I serve as a reviewer for the Clinical Journal of Oncology Nursing and am a recent graduate of the Family Nurse Practitioner (FNP) Post-Master's Certificate at Regis College.
The University of Mary affords me the opportunity to play a role in the education of future nurse leaders, clinicians, and educators. I am humbled by the opportunity to shape and mold the future of the nursing profession.
Expertise
Streeter, L., Worrell, J., Terzo, L. & Creta, A. (2020) "Nurse Leaders Driving Patient Safety at the Organizational Level," [Poster]. ONS Congress. Virtual Meeting. 
Terzo, L., Fleming, M., Yechoor, A., Camporeale, J., Troxler, M., Roth, E., Tan, X., Pignone, M., Marks, L. & Chera, B.S. (2017) "Reducing Unplanned Admissions: Focusing on Hospital Admissions and Emergency Department Visits for Patients with Head and Neck Cancer During Radiation Therapy," Clinical Journal of Oncology Nursing. 21(3): 363-369.
Kaidar-Person, O., Meattini, I., Deal, A. M., Francolini, G., Carta, G., Terzo, L., Camporeale, J., Muss, H., Marks, L.B., Livi, L. Mayer, D.K. & Zagar, T.M. (2017) "The Use of Psychological Supportive Care Services and Psychotropic Drugs in Patients with Early-Stage Breast Cancer: A Comparison Between Two Institutions on Two Continents," Medical Oncology. 34(8): 1003-1005. doi:10.1007/s12032-017-1003-5
Education
Post-MA (FNP Certificate): Regis College, 2021
MSN/MBA: University of Mary, 2016
BSN: Rutgers University, 2010