Kristi Engle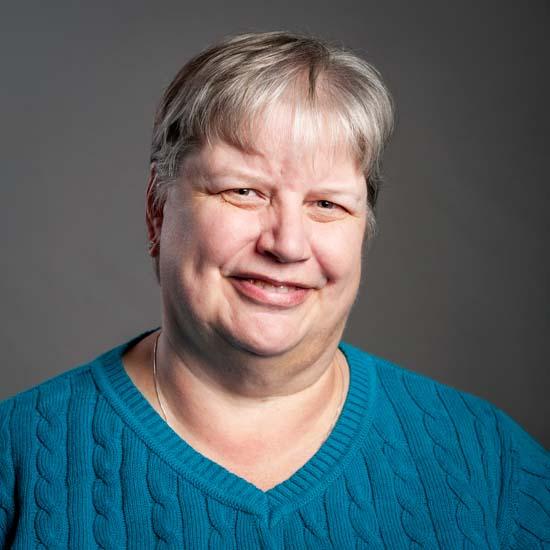 Library Director
Archivist
Library
About Me
I'm a native North Dakotan and come from a long line of teachers and librarians. I started my teaching career in Cando, ND before moving to Standing Rock High School and then to the University of Mary in 1998. I joke that I came with the Welder Library Building as I started two days after its dedication.
I started at Mary as a part-time librarian in 1998 and moved to full-time the next year at the request of the then Library Director Cheryl Bailey and the encouragement of then President Sr. Thomas Welder.
Expertise
My expertise runs the gamut from ols Audio-visual equipment to film trivia to university history and research methods.
Education
BS (Secondary Education): Valley City State University, 1984
MSIL: University of North Texas, 2005