Joseph T. Stuart, PhD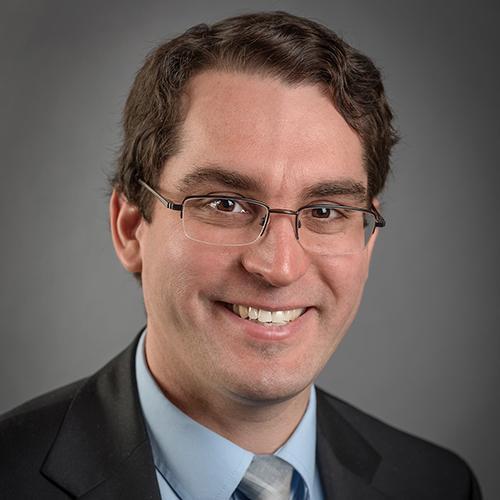 Director of History Program
Associate Professor of History
Fellow in Catholic Studies
School of Arts & Sciences
About Me
I teach in the history and Catholic studies programs. I believe culture is the driving force of history, and that cult, in the sense of "worship," is the wellspring of culture. The vocation of the historian is enriching the world of the present through knowledge and preservation of the past.
This university truly seeks to serve students in this region and beyond. It has a strong identity and encourages faculty toward excellence in both teaching and research.
Expertise
My main field is modern intellectual and cultural history. I teach courses on the Great War, the History of Science and Medicine, and Catholicism and the Modern World.
2022 "The Church and the Age of Reformations," co-authored with Barbara Stuart. Ave Maria.
2022 "Christopher Dawson: A Cultural Mind in the Age of the Great War," Catholic University of America Press.
2020 "Rethinking the Enlightenment: Faith in the Age of Reason," Sophia. 
2020 "North Dakota Voices of the Great War,"University of Mary.
2020, "Pantheism and Politics," The Imaginative Conservative.  https://theimaginativeconservative.org.
2020, "What Happened to Skilled Labor?" 360 Review. 2(2): 6-17.
2019, "The War to Start all Wars: The Great War & Its 100-Year Legacy," 360 Review. 2(1): 22-29. 
2018, "North Dakota and the Cultural History of the Great War," North Dakota History. 83(2): 3-17.
2018, "Magna Carta and Christian Culture," Voegelinview.
2017, "Catholic Studies and the Science of Culture," Renewal of Catholic Higher Education: Essays on Catholic Studies in Honor of Don J. Briel. Matthew T. Gerlach (editor). Bismarck: University of Mary Press: 182-199.
2017, "Command & (Losing) Control: Nuclear Weapons & the Always-Never Dilemma," 360 Review. 1(3): 114-123.
2017. "At the Heart of the World: Reflections on Mandan History & Culture," 360 Review. 1(3): 6-15. 
2015, "Holy Oil," (co-authored with Profesor James Gaston) 360 Review. 1(1): 88-97. 
2014, "Home and School in American Catholic Life," Homiletic and Pastoral Review.
Education
PhD (Modern Intellectual History): University of Edinburgh, 2009
MLitt (Modern History): University of St. Andrews, 2004
BA (Humanities and Catholic Culture): Franciscan University of Steubenville, 2001