John Boyle, PhD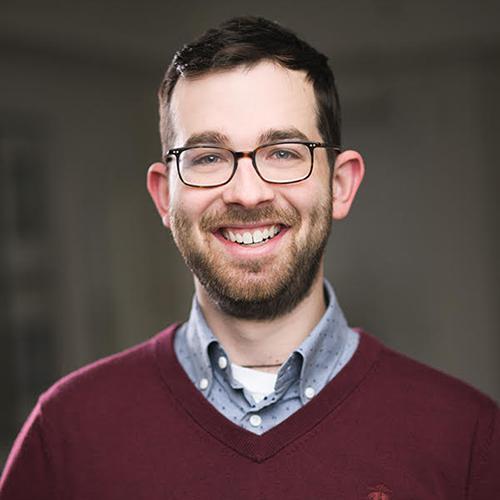 Assistant Professor of Biology
Fellow in Catholic Studies
School of Arts & Sciences
About Me
I am a biologist with an interest in using big data sets, both molecular and ecological, to understand the natural world and the relationships among different species.
Here at the University of Mary, I enjoy teaching courses in Genetics, Physiology, Histology, and more.
Expertise
Boyle, J.H., Rastas, P.M.A., Huang, X., Garner, A.G., Vythilingham, I., Armbruster, P.A. (2021) "A Linkage-Based Genome Assembly for the Mosquito:  Aedes albopictus and Identification of Chromosomal Regions Affecting Diapause," Insects. 16: 167. 
Boyle, J.H., Dalgleish, H.J., Puzey, J.R. (2019) "Monarch Butterfly and Milkweed Declines Substantially Predate the Use of Genetically Modified Crops," Proceedings of the National Academy of Sciences of the USA. 116: 3006. 
Boyle, J.H., Martins, D., Musili, P.M., Pierce, N.E. (2019) "Population Genomics and Demographic Sampling of the Ant-Plant Vachellia drepanolobium and Its Symbiotic Ants From Sites Across Its Range in East Africa," Frontiers in Ecology and Evolution. 7: 206. 
Boyle, J.H., Martins, D.J., Pelaez, J., Musili, P.M., Kibet, S., Ndung'u, S.K., Kenfack, D., Pierce, N.E. (2018) "Polygyny does not Explain the Superior Competitive Ability of Dominant Ant Associates in the African Ant-Plant Acacia (Vachellia) dreplanolobium," Ecology and Evolution. 8: 1441. 
Boyle, J.H., Kaliszewska, Z.A., Espeland, M., Suderman, T.A., Fleming, J., Heath, A., Pierce, N.E. (2014) "Phylogeny of the Aphnaeinae: Myrmecophilous African Butterflies with Carnivorous and Herbivorous Life Histories," Systematic Entomology. 40: 169.
Education
PhD: Harvard University
BS: University of Dallas