Jody Eckert, PT, DPT, EdD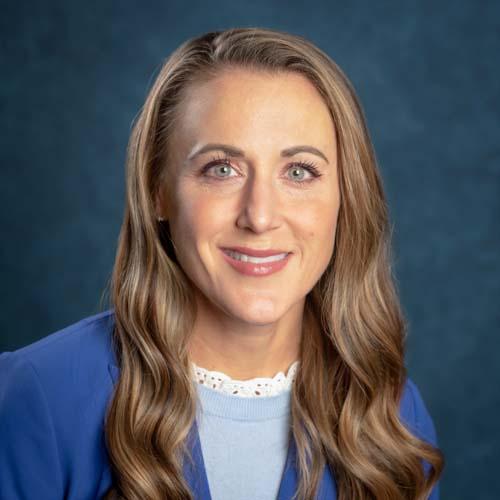 Board Certified Clinical Specialist in Orthopaedics
Director of Doctoral Physical Therapy Program
Associate Professor of Physical Therapy
Saint Gianna School of Health Sciences
About Me
I've served as faculty in the University of Mary DPT program since 2007. In fall 2021, I transitioned from the DCE role into the role of program director. I'm from Bismarck originally and my husband, Robb, and I feel blessed to be raising our two children (Emerson and Bobby) here in this community. Initially, I got my BA in Exercise Science from Concordia College in 2001 and then worked my way through a master's degree in PT and then two doctorates in PT and educational leadership. In my free time, I love spending time with my family outside skiing, hiking, and going on walks together. I also enjoy running, cycling, and reading. I'm an avid sports fan of any sport my kids are currently playing.
I truly feel God guided me to the University of Mary to enable me to use the gifts He gave me to serve others. In the DPT program, we work to prepare health care professionals, anchored in moral courage, who respect and defend the dignity of the human person. What a gift to be committed to a mission that serves God!
Expertise
I am board certified in orthopedics and have expertise in the evaluation/treatment of the spine. I am a credentialed APTA level 1 and an advanced clinical instructor, as well as a certified APTA trainer for the clinical credentialed instructor program. I currently serve as the Chair for the ACAPT Committee for Education Research.
I have published in several journals and have presented research at the APTA Combined Sections Meeting and the APTA Educational Leadership Conference numerous times.
My research agenda is focused on orthopedics and education research topics. 
Education
MPT: Mayo College of Medicine, 2004
DPT: Boston University, 2007
EdD (Educational Leadership): University of Mary, 2020