Jocelyn Dunnigan, PhD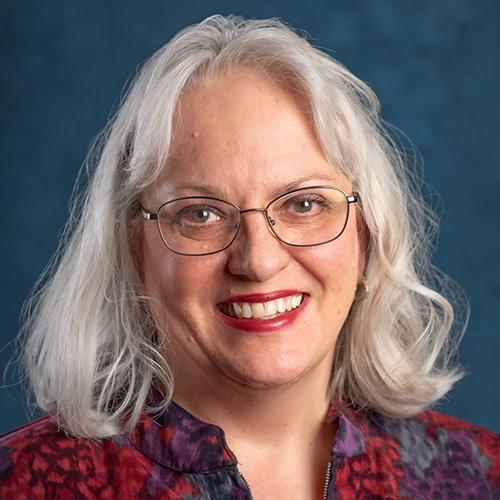 Associate Professor Nursing
Saint Gianna School of Health Sciences
About Me
I have been a nurse for 37 years and a nurse educator for 33 years. Even as an undergraduate student nurse, I knew that the best use of my time and talent would be as an educator. My areas of passion in nursing are holistic care, oncology and hospice and palliative care. I have held certifications in oncology and medical/surgical nursing, and hospice and palliative care. I am also a certified nurse educator. I am a member of the ND Cancer Coalition and work on cancer prevention awareness. I enjoy working with students and helping them grow into competent and caring nursing professionals.
I grew up in the community of Bismarck, and therefore, the University of Mary was always a part of my life. I was able to experience then Mary College through summer theater programs and by being a part of the musical "George M" with my whole family. This early introduction to the sisters of Annunciation Monastery and the college made an impression on me. It was just a "given" that I would go to Mary College and once there, I had a sense that I would like to get an advanced degree and come back to teach there if I could. It is a place where I can live and be supported in my beliefs.
Expertise
I have held certifications in medical/surgical nursing, oncology nursing, hospice and palliative care and am a certified nurse educator.
I have also presented at local and regional conferences in the areas of Hospice and Palliative care and Holistic Nursing Practices.
Education
PhD (Teaching and Learning in Higher Education): University of North Dakota, 2013
MSN (Adult Health): University of Texas Medical Branch at Galveston, TX, 1988
BS (Nursing): Mary College, 1984
Feature Content
My favorite quote is from Helen Keller: "The best things in life cannot be seen or even heard, they must be felt with the heart."