Jill Nustad, DSc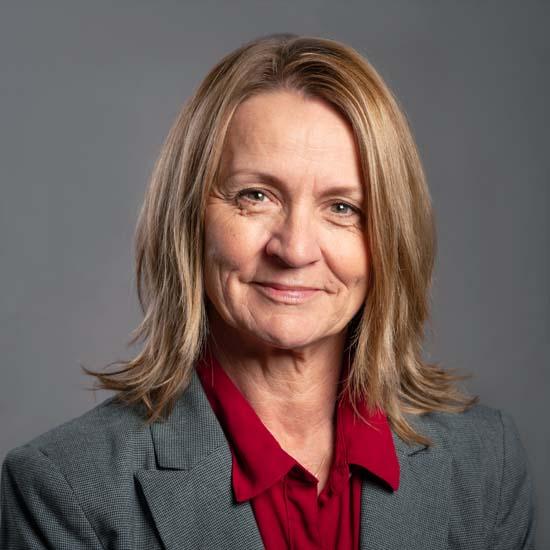 Chair of Exercise Physiology
Professor of Exercise Physiology
Saint Gianna School of Health Sciences
About Me
I have been with University of Mary since 2000, founding the programs in exercise science (bachelor's) and clinical exercise physiology (master's) and leading the accreditation process for each. I have been involved at regional and national levels of the American College of Sports Medicine since 1991, serving two terms as the North Dakota representative for the Northland American College of Sports Medicine (NACSM), one term as NACSM President Elect, President, and Past President, and served with the Legislative Committee for Clinical Exercise Physiology Association (CEPA). I enjoy an active lifestyle, reading, a good discussion, and spending time with loved ones.
I love teaching and working with students on research and was recipient of the Bismarck-Mandan Chamber Outstanding Teacher of the Year in 2016. University of Mary cares and invests in the formation of students and employees, offering a culture for growth and mindfulness.
Expertise
My teaching strengths are in electrocardiography (EKG) and exercise testing & prescription. I am published in the areas of body image, NTproBNP, and cardiac health.
Education
DSc (Health Promotion and Wellness): Rocky Mountain University of Health Promotion, 2008.
MS (Clinical Exercise Physiology): Ball State University, 1991
BS (Secondary Education): Valley City State University, 1987