Fr. Dominic Bouck, MA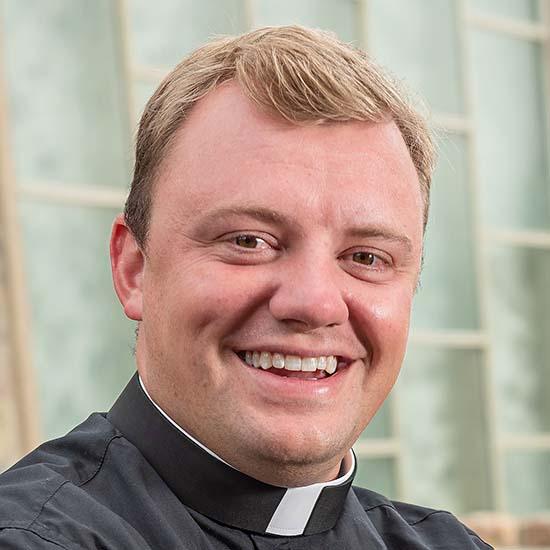 Chaplain
Director of University Ministry
Assistant Professor of Catholic Studies
School of Arts & Sciences, University Ministry
About Me
Originally from Dickinson, North Dakota, I am the youngest of seven children and a graduate of Trinity Catholic Schools. I did my undergraduate and college seminary for the Diocese of Bismarck at the University of St. Thomas.
Following graduation I was formed in the Dominican Friars of the St. Joseph province in Cincinnati, Washington D.C., and New York City. After completing temporary vows I returned to the diocese where my formation was completed at the Pontifical North American College in Rome.
I served as chaplain and instructor at St. Mary's Central High School in Bismarck and Parochial Vicar at the Cathedral of the Holy Spirit, before being named Assistant Vocation Director and Chaplain of the University of Mary in 2020.
I was assigned to serve the University of Mary by Bishop David Kagan. (And I'm glad I was!)
Expertise
Education
MA: Pontifical Faculty of the Immaculate Conception at the Dominican House of Studies, 2021
STB: Pontifical Gregorian University, Rome, 2018
BA: University of St. Thomas, 2012