Evan Baker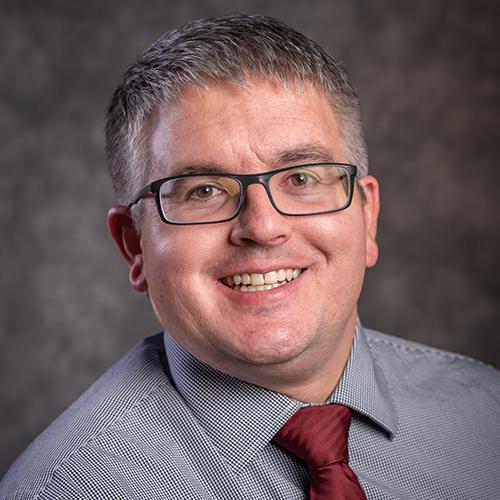 Mission Advancement Officer
Mission Advancement / Alumni Development
About Me
Greetings! I'm very relationship-centric. I enjoy learning about people while discovering where their passions and interests lie. In regard to culinary skills, I'm open to your guidance and assistance. Seriously though, in summer 2020, I appeared on Season 20, Episodes 1-4, of Worst Cooks in America on the Food Network. Additionally, I'm a semi-regular guest on the North Dakota Today show on KFYR-TV while showcasing my cooking, or lack thereof, abilities and talents. In conclusion, I called Southern California home until moving to Bismarck in the spring of 2013 for a position with the Office of Enrollment Management.
We are the nation's most affordable, serious, Catholic university. The question begged to be asked, who gets to do what we do? There's absolutely no place I'd rather be than at this institution. Go Marauders!
Expertise
Enrollment, fundraising, winning friends, and influencing people while figuring out what makes them tick.