Elijah Stewart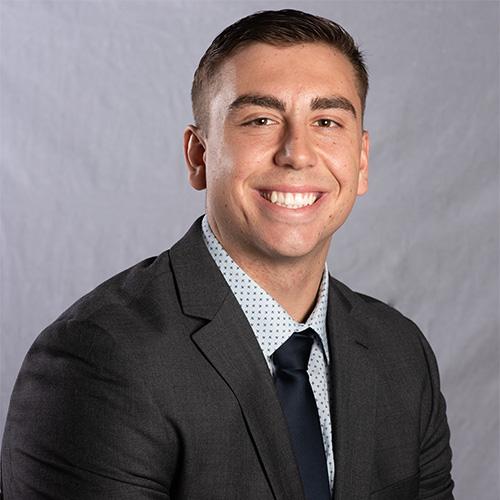 Coordinator of Athletic Development
Athletics, Mission Advancement / Alumni Development
About Me
As the Coordinator of Athletic Development, I have the opportunity to work with coaches and staff in order to help raise money and increase student-athletic scholarships available through each sport. I work closely alongside sports marketing in order to maximize our gameday experiences through local partnerships and student life. The University of Mary is very fortunate to have so many generous donors and support from the local community. This support helps our coaches grow their programs and develop their athletes through faith and virtue. I'm excited to help grow the athletic program and represent the University of Mary!
One of UMary's six benedictine values states - "The members should serve one another." It's clear the coaches and staff take to that value, and they each hold one common goal - to form servant leaders with moral courage, global understanding, and commitment to the common good. I want to do everything I can to help achieve that goal.
Expertise
My four years at the United States Naval Academy have given me a deep understanding of servant leadership and what it means to work as a team towards a common goal. I have also been involved with college athletics my whole life having two parents, Peter and Julie Stewart, who were both college basketball coaches.
Education
BS: United States Naval Academy, 2022
BA: United States Naval Academy, 2022