Elesha M. McAlexander, MPA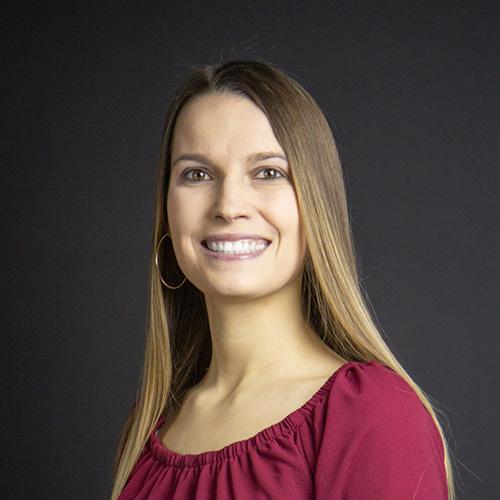 Program Director of Business Administration
Assistant Professor of Management
Gary Tharaldson School of Business
About Me
Prior to coming to Mary, I worked for the State of North Dakota for six years. During that time, I was honored to be given the chance to start my higher education career as an adjunct professor at the Gary Tharaldson School of Business. After teaching a business course for a couple years, I was provided the opportunity to teach management courses full time at GTSB.
From my first day on campus, I truly believed I had found my calling in life. The classroom is my favorite place to be. I am passionate about student engagement — I always try to incorporate diverse learning activities and opportunities for group work into class time. I feel we learn best through a combination of hands-on discovery and input from the people around us. I want my students to feel comfortable and have a sense of community belonging in my classes.
I was born and raised in North Dakota and have been a resident of Bismarck and a member of the Mary community since 2013. I am currently pursuing my doctoral degree in business administration through the University of Mary. I am a lover of fun facts, puzzles, watching documentaries, and traveling.
I have always found peace on campus and am drawn towards our Benedictine Values, which are deeply interwoven with our mission.

My professors had a great impact on my life, a fact which gained myself several lifelong relationships during my college years. I want to give back to the place that provided me with a strong foundation for my life. College is an exciting time for students, I would like to be an outlet for my students to enable them to discover themselves while conquering their dreams. It is an honor to be a part of the future generations' higher learning phase of life while acting as a resource to support and guide them through their journey of life. I want to be able to help students find their calling in life and assist in any way possible to find their true vocation in life.
Education
MPA: University of Mary, 2018
BBS (Business Administration): University of Mary, 2016