Dennis Gowen, MM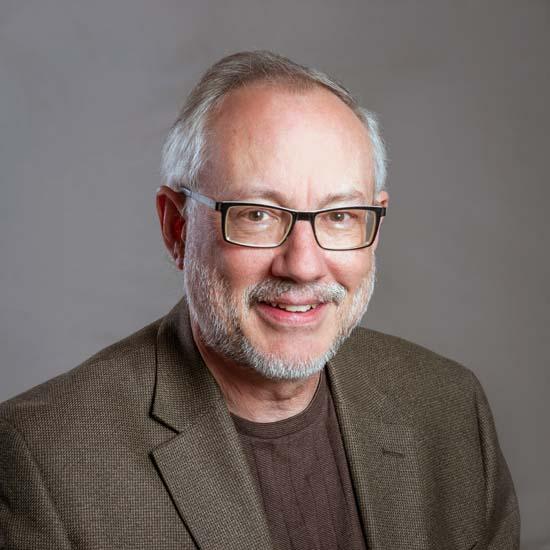 Director of Bands and High Brass
Director of Music Education Program
School of Arts & Sciences
About Me
I'm a native of Maine, with conducting, education, and performance degrees from Southern Maine and Western Michigan. My wife Rhonda (piano instructor at Mary and privately) and I have three wonderful children, Robin, Evan, and Jane. I'm fortunate to teach high brass lessons, conduct classes, and several academic classes, as well as to conduct and lead the University of Mary band program. Professionally, I've enjoyed performing as principal trumpet for the MVCO and BMSO and serving as conductor for these and many other ensembles. Outside of my profession, I enjoy hiking & photography.
I began at UMary in 1987. I've had the pleasure of working with thousands of university and high school students in Concert Band/Wind Ensemble, brass ensembles & lessons, academic classes, UMary Honor Bands, and countless clinics, workshops, state/regional/national HS honor bands "all while on tour. I'm so fortunate to have worked with so many fine students and greatly cherish their continual outreach beyond graduation, either regarding career updates or to talk about professional or personal advice. Knowing that you have the opportunity to positively mentor some of the nation's finest young men and women here at Mary is a thrill and a true blessing, and has been a major factor in my time here at Mary.
Expertise
I serve as Professor of Music and Conductor/Director of Bands & High Brass at UMary. I teach courses in Conducting I, II, III, and Graduate, Brass Methods/Pedagogy, and Secondary Instrumental Music Methods. I have taught all five brass instruments over the decades and currently focus on Horn and Trumpet.
I served as Principal Trumpet with the Missouri Valley Chamber Orchestra and the Bis-Man Symphony for over three decades. I have also held the Artistic Director &/or Conductor positions with these groups.
I have conducted significant collegiate and HS honor bands:
CBDNA North-Central Collegiate Honor Band,
U-Milwaukee Honor Band Festival,
Montana AA Festival,
University of Southern Maine Music Academy.  
I served as Band Music Reviewer for nearly 20 years with the North Dakota Music Educator's Journal, a quarterly feature I initiated back in 1988.
I received the Citation of Excellence from NDNBA in 2019 and was welcomed into Phi Beta Mu, the International Bandmasters Fraternity (available by invitation only) in 2020.
I have arranged and composed over the years; I enjoyed composing and premiering "Fanfare for Liberty" with the Bis-Man Symphony Orchestra in 2006, "Beyond the Shadows" with the UMary Concert Band in 2016, and "Commencement Fanfare" in 2017.
Education
BS (Music Education): University of Southern Maine, 1985
BM (Music Performance): University of Southern Maine, 1985
MM (Performance and Conducting): Western Michigan University, 1987