David Echelbarger, PhD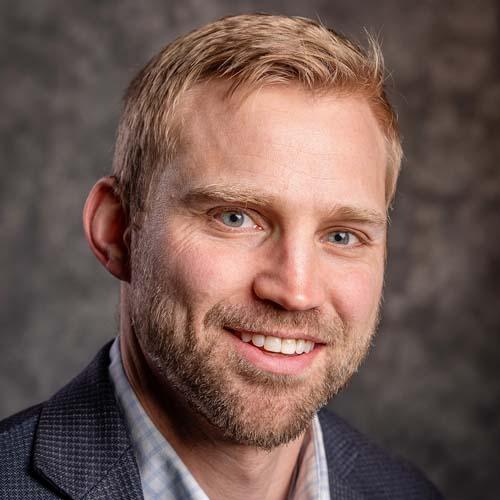 Assistant Vice President for Academic Affairs
Associate Professor of Philosophy
School of Arts & Sciences
About Me
I joined the philosophy faculty at Mary in 2014, after earning my PhD from Baylor University. In addition to teaching philosophy, I have the great privilege of serving as a faculty mentor for the Gregorian Scholars Honors Program. My wife and I have been blessed with three children. Originally from Michigan's Upper Peninsula and Wisconsin, we have developed a great fondness for North Dakota — especially its people and austere beauty.
Philosophy plays a central role in Mary's mission. Animated by faith, we pursue truth and wisdom together. By seeking understanding of ourselves, our world, and our place within it, we are united to God in friendship.
Expertise
My primary interests are the moral philosophy of St. Thomas Aquinas, the Capital Vices Tradition, moral psychology, and the intersection between ethical theory and moral practice — especially within the field of bioethics.
Echelbarger, David. (2017) "Intellectual Humility and Higher Education," Christian Faith and University Life: Stewards of The Academy, ed. Laine Scales and Jennifer Howell. New York, Palgrave.
Echelbarger, David. (2012) "Aquinas on the Passions' Contribution to Moral Reasoning," Proceedings of the American Catholic Philosophical Association, Vol. 86.
Education
BA: St. Norbert College, 2007
MA: Baylor University, 2012
PhD: Baylor University, 2014