Cynthia (Cindy) Cooke, DNP, FNP-C, FAANP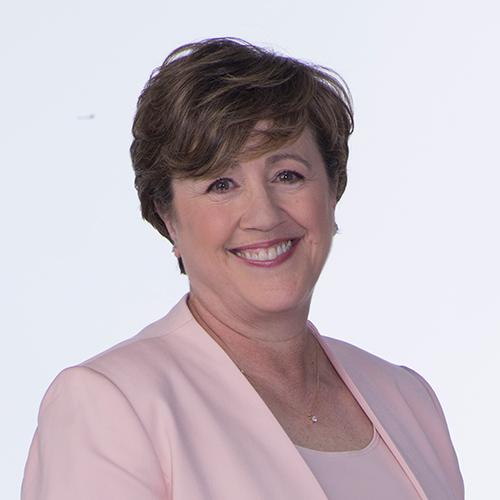 Saint Gianna School of Health Sciences
About Me
I am a family nurse practitioner from Huntsville, AL teaching in the MSN-DNP Nursing Organizational Leadership program. I enjoy seeing the growth of students throughout the program of study and beyond.
I appreciate the faculty and staff at University of Mary and the support that is given to each other. Each student is important and this shows in seeking to make the Nursing Division robust while caring for the needs of others.
Expertise
My work as an FNP in primary care advocating for leadership, legislative change, and interprofessional collaboration led me to serve in leadership roles in local, state, and national NP associations. I have served as a board member and president of the American Association of Nurse Practitioners.
Patricia, P., Rambur, B., Birch, S., Chan, G. K., Cooke, C., Cummins, M., Leners, C., Low, L. K., Meadows-Oliver, M., Shattell, M., Taylor, C., & Trautman, D. (2021). Value-based payment - What does it mean for nurses? Nursing Administration Quarterly, July/September 2021. 45(3),179-186. DOI: 10.1097/NAQ.0000000000000482
Buchholz, S. W., Klein, T., Cooke, C., Cook, M. L., Knestrick, J., & Dickins, K. (Dec. 2018) Introduction to four reviews addressing critical topics identified by the 2015 nurse practitioner research agenda roundtable. Journal of American Association of Nurse Practitioners, 30(12), 667–672. DOI: 10.1097/JXX.0000000000000035
Hudspeth, R. S., Vogt, M., Wysocki, K., Pittman, O., Smith, S., Cooke, C., Dello Stritto, R., Hoyt, K. S., & Merritt, T. J. (2016). Evaluating models of healthcare delivery using the model of care evaluation tool (MCET). Journal of the American Association of Nurse Practitioners, 28(8), 453–459. DOI: 10.1002/2327-6924.12337
Education
DNP: University of Alabama Birmingham, 2013
MSN: University of Alabama Huntsville, 1998
BSN: University of Texas Arlington, 1979