Chad E. Litton, PhD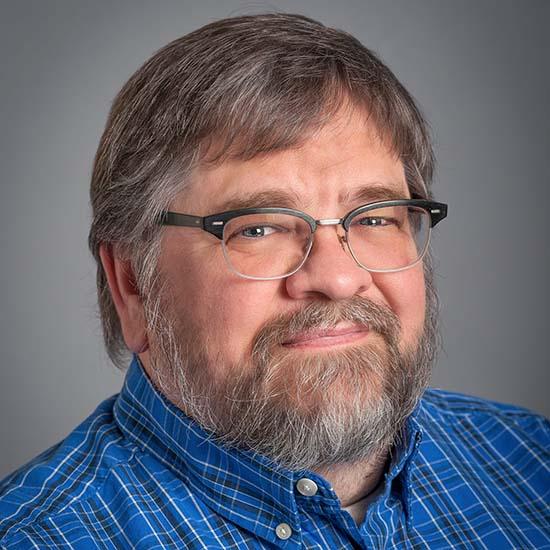 Director of Criminal Justice Program
Liffrig Family School of Education and Behavioral Sciences
About Me
I am currently the Director of the Criminal Justice Program. I have also served served as Chair of the Social and Behavioral Science Division, Chair of the Human and Social Science Department, and President of the University of Mary Teaching Faculty Organization. I am the recipient of the 2006-2007 Outstanding Staff and Faculty Award as well as the 2007-2008 and 2016-2017 Regents Award for Teaching. Away from the university, I am an actor and director with Dakota Stage Limited and Capital Shakespeare.
I have a longstanding family connection to the University of Mary. One of the founding sisters introduced my wife's grandparents to one another and encouraged them to get married. I see my work here as paying off that legacy.
Expertise
I am extremely proud of my past military service and am a lifetime member of Amvets Post 9 in Bismarck. My primary areas of research are serial killers, new religious movements, militias, identity, inequality, and comparative religion.
Springer, Mark M. and Chad E. Litton. (2011) Responsible Citizenship. University of Mary Press. 
Jipson, Arthur and Chad Litton (2000) "Body, Career, and Community: The Implications of Researching Dangerous Groups," Danger in the Field: Risk and Ethics in Social Research. Geraldine Lee-Treweek and Stephanie Linkogle, eds. London: Routledge. 
Litton, Chad (2000) "Cops, Counselors, and Anthropologists: Incorporating the Four-Field Approach in a Non-Anthropology Curriculum," FOSAP Newsletter 9(1): 10-15. 
Jipson, Arthur, and Chad Litton (1999) "Lessons from the Cow Palace: Interactive Education at a Small College," Teaching Sociology at Small Institutions. Eric Godfrey, ed. American Sociological Association Press. 
Education
PhD (Anthropology): University of Wisconsin "Milwaukee, 2002
MA (American Culture Studies): Bowling Green State University, 1994
BA (Anthropology and Political Science): University of Minnesota, 1992