Caroline Kozojed, MS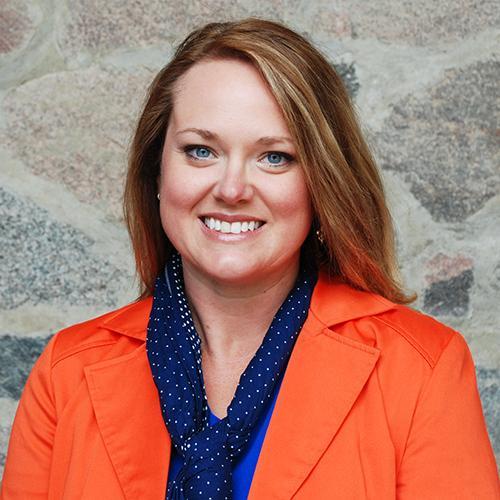 Chair of GTSB Online Undergraduate Program
Assistant Professor of Leadership and Management
Gary Tharaldson School of Business
About Me
I've been working in higher education since 2002 and in human resource development since 1998. I teach courses in leadership, organizational behavior & change, and human resource & strategic management. My husband, Tony, and I have two children, Anton & Claire. We enjoy camping, boating, and watching our kids enjoy their activities (hockey and tennis; curling and music, respectively). I've been serving on the Mandan Public School District School Board since 2015. I was born and raised in North Dakota and returned to the state after a five-year run in Tennessee. I love to travel!
I started working at the University of Mary in 2010. I absolutely love the Benedictine values and servant leadership culture that the Sisters of Annunciation Monastery developed at Mary. I especially enjoy the opportunities to work with our students. My favorite days at Mary are the first day of class each term and Commencement day!
Expertise
My background is in industrial/organizational psychology — that is, psychology applied to the workplace. My professional experience and graduate studies in management, training & development, educational policy, and institutional research have given me expertise that fits perfectly in the work that I get to do as a faculty member and chair.
Education
MS: University of Tennessee "Chattanooga, 1998
BA: University of Jamestown, 1996
PhD(c): North Dakota State University, 2006-2010