Cameo C. Anders, JD, MA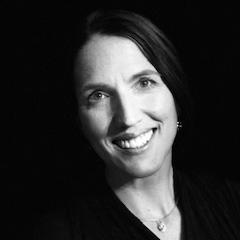 Adjunct Professor, Law and Bioethics
Saint Gianna School of Health Sciences
About Me
I am an attorney in Sioux Falls, SD, with a passion for bioethics, especially end-of-life issues, Catholic teaching, and law. I am also a mom of four children ages 12-19. I enjoy collaborating with students and colleagues in several areas: an Institutional Review Board (IRB) overseeing human research trials; a Catholic hospital ethics committee, a group of healthcare collaborators dedicated to end-of-life care; and as an adjunct and a clinical assistant professor at our state law and medical schools. I love UMary because I can bring this expertise to bear through a Catholic lens.
Mary has a program in bioethics that works closely with the National Catholic Bioethics Center, an excellent resource center for individuals and healthcare providers. I am so proud to be a part of this excellent work training professionals to be confident and competent in their understanding of Catholic teaching as they work on the front lines of healthcare.
Expertise
My legal expertise lies in estate planning, healthcare powers of attorney and living wills, guardianship, business planning, and charitable giving. I also have expertise in Catholic teaching on bioethical issues, such as whether a Catholic in good conscience can withhold or withdraw life-saving medical treatment, use a POLST form, donate organs, or require or refuse vaccines.
USD Knudson School of Law, Presentation to Health Law Society on Crisis Standards of Care April, 2023
SD State Bar, Law for Lunch on "The Efficacy of Advance Care Planning During COVID 19" May, 2020
Education
MA: Theology/Bioethics, Holy Apostles College and Seminary, 2019
JD: Ave Maria School of Law, Ann Arbor, MI, 2004
BA (Politics): University of Dallas
Featured Content
Personally, I enjoy adventure sports, mountain vacations with my family, and watching my children grow up. Professionally, I enjoy reading US Supreme Court cases and writings by St. John Paul II.
You can also find links to some of my content through:
Real Presence Radio
"Protecting the Most Vulnerable at End of Life " March 2021
"Can Catholics be Organ Donors?" November 2018
National Catholic Bioethics Center
Podcast 15: "Legal Aspects of Advance Care Planning" February 2018
Podcast 16: "Legal Challenges of POLST" February 2018