Ashley K. Fernandes, PhD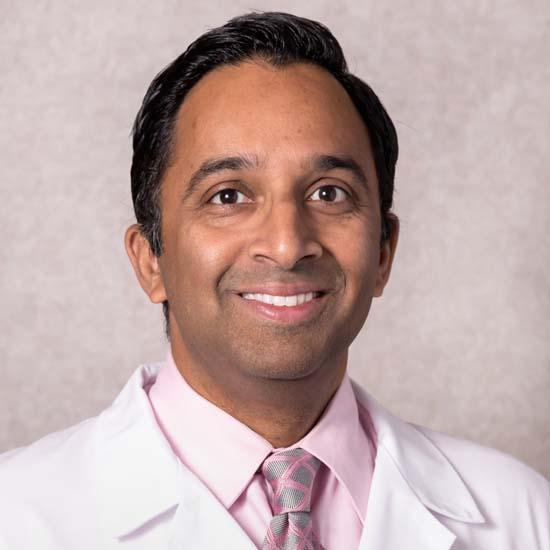 Instructor of Bioethics
Associate Director of Center for Bioethics at The Ohio State University College of Medicine
Director of Professionalism Competency at The Ohio State University College of Medicine
Saint Gianna School of Health Sciences
About Me
I am a pediatrician and bioethicist with a keen interest in clinical ethics, pediatrics ethics, bioethics and the Holocaust, and bioethics education. I also am a happy family man and proud American who loves to travel and listen to 1980s alternative music!
Catholic identity and philosophical anthropology in medicine is critical to humanistic and dignified patient care. The University of Mary is strongly committed to faith and science as part of its mission to change the world.
Expertise
I am both a clinical and bioethicist, with active leadership roles in medical education and clinical care. I have taught scores of courses in medical ethics at the post-graduate, graduate, undergraduate, and medical school level, winning numerous teaching awards in the process.
Daily, KP., Loftus, T., Waickman, CE., Start, AR., Fernandes, AK. (2021) "Beyond the Protocols: A TBL Intervention Improving Student Knowledge and Confidence on Caring for Survivors of Sexual Assault," Academic Psychiatry. https://doi.org/10.1007/s40596-021-01496-x 
Fernandes, AK. (2021) "'Be the Person You Ought to Be': A Convocation Speech to the Graduating Medical Student Class of 2020," The Linacre Quarterly. 88(2): 116-119. doi:10.1177/0024363920947265; PMID: 33897044 
Fernandes AK, Wilson S, Nalin AP, Philip A, Gruber L, Kwizera E, Sydelko BS, Forbis SG, Lauden S. (2021) "Pediatric Family-Centered Rounds and Humanism: A Systematic Review and Qualitative Meta-analysis," Hospital Pediatrics. 11(6): 636-649. doi: 10.1542/hpeds.2020-000240; PMID: 34021029. (Peer-reviewed) 
Wozniak, P. and Fernandes, AK. (2020) "A Conventional Revolution: The Ethical Implications of the Natural Progress of Neonatal Intensive Care to Artificial Wombs," Journal of Medical Ethics (18). doi: 10.1136/medethics-2020-106754; PMID: 33208478 
Hosie, A., Vacca, M., Fernandes, AK. (2020) "Why Family are Critical to the Care of the Sick," Ethics and Medics. 45(8): 1-3. 
Raphael, JJ., Vaca, MA, Hosie, A., Rodden, N., Fernandes, AK, and Ely, W. (2020) "Common, Difficult Questions about Providing Nutrition at End of Life: Bedside Application of Catholic Moral Teaching," Linacre Quarterly. 87(2): 122-130. PMID: 32549629
Fernandes, AK, Wilson, S., Kasick, R., Humphrey, L., Mahan, J., Spencer, S. (2020) "Team-Based Learning in Bioethics Education: Creating a Successful Curriculum for Residents in an Era of "Curricular Squeeze," Medical Science Educator: Special Issue Monograph on Team-Based Learning. 30: 649-658.  https://doi.org/10.1007/s40670-019-00836-9. 
Fernandes, AK, and Ecret, D. (2019) "The Effect of Hierarchy on Moral Silence in Healthcare: What Can the Holocaust Teach Us?," Conatus: International Journal of Philosophy, Special Issue: Bioethics and the Holocaust. 4(2): 21-43. doi: http://dx.doi.org/10.12681/cjp.21763 
Radlicz, C. and Fernandes, AK. (2019) "Physician Conscience and Patient Autonomy: Are They Competing Interests?" Linacre Quarterly. February, 86(1): 139-141. PMID: 32431397 
Fernandes, AK. (2016) "A House Divided: Coerciveness within One's Own Tradition," Narrative Issues in Bioethics. 6(1): 15-18. PMID: 27346813 
Fernandes, AK. (2010) "The Loss of Dignity at the End of Life: Incommunicability as a Call and a Demand," National Catholic Bioethics Quarterly. Autumn, 3: 529-546. 
Fernandes, AK. (2010) "Suffering in the Context of Euthanasia and Assisted Suicide: Transcending Job through Wojtyla's Anthropology," Christian Bioethics. 16(3): 1-17. 
Fernandes, AK. (2002) "The Power of Dissent: Pierce Butler and Buck v. Bell," Journal of Peace and Justice Studies. 12(1): 115-134. 
Fernandes, AK. (2001) "Assisted Suicide and the Philosophical Anthropology of Karol Wojtyla," Christian Bioethics. 7(3): 379-402; PMID: 12956163
Education
PhD (Philosophy-Bioethics): Georgetown University, 2008
MD: The Ohio State University College of Medicine, 2004
MA (Philosophy): Johns Hopkins University, 1999
Featured Content
My Favorite Quote: "The truth is like a lion. You don't have to defend it. Let it loose, and it will defend itself." – St. Augustine