Anthony Garcia, PhD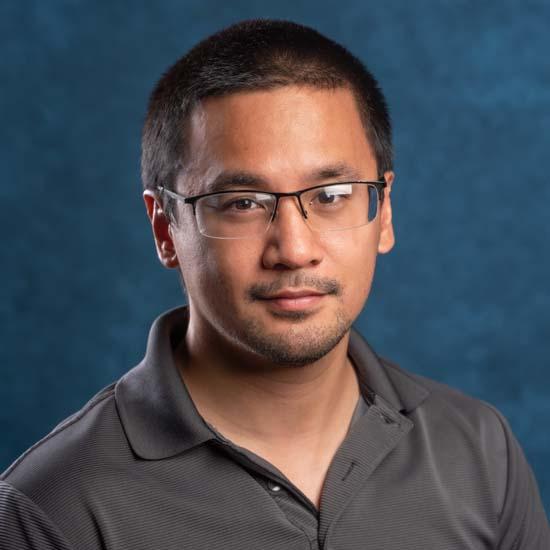 Assistant Professor of Mechanical Engineering
Hamm School of Engineering
About Me
I started as an assistant professor of mechanical engineering at the University of Mary in 2018. I primarily teach courses in the fields of system dynamics, control systems, and thermo-fluids.
I value the university's mission and the practical, hands-on approach of the engineering program.
Expertise
My research experience has been in the fields of bio-inspired robotics, dynamics, controls, and energy harvesting.
Garcia, A., Krummel, G., and Priya, S. (2020) "Fundamental understanding of millipede morphology and locomotion dynamics," IOP Bioinspiration and Biomimetics. doi: 10.1088/1748-3190/abbdcc 
Kishore, R., Singh, D., Sriramdas, R., Garcia, A., Sanghadas, M. and Priya, S. (2020) "Linear thermomagnetic energy harvester for low-grade thermal energy harvesting," Journal of Applied Physics 127, 044501. doi: https://doi.org/10.1063/1.5124312 
Garcia, A., Singhose, W., and Ferri, A. (2017) "Three-dimensional dynamic modeling and control of off-centered bridge crane lifts," ASME Journal of Dynamic Systems, Measurement, and Control. doi: 10.1115/1.4035030 
Marin, A., Cruz, R., Garcia, A., and Priya, S. (2016) "High efficiency vibration energy harvesting through combined isolator and absorber approach," Energy Harvesting Systems. doi: 10.1515/ehs-2016-0006
Education
BS: California State University "Long Beach, 2012
MS: Georgia Institute of Technology, 2014
PhD: Virginia Polytechnic Institute and State University, 2018