Amy L. M. Geinert, MEd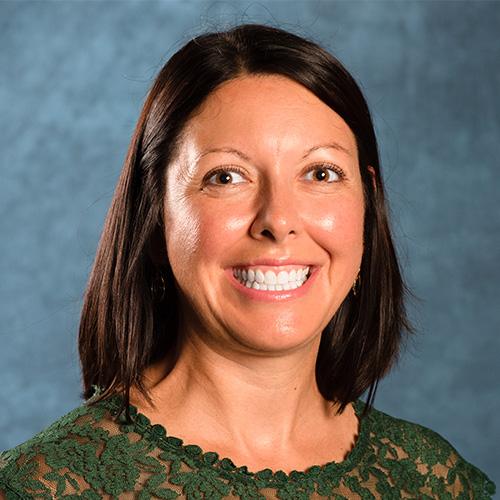 Liffrig Family School of Education and Behavioral Sciences
About Me
I am passionate about the field of counseling and providing quality education for counseling students. I enjoy helping others recognize and develop their strengths and abilities, and I am continuously working to do the same. I teach online courses, advise students, and coordinate school counseling internships within the counseling program. Outside work, I spend as much time as possible in nature with my husband and our two daughters.
There is something different about the University of Mary - I felt it right when I stepped on campus. People are valued, and there is a genuine goal to do what's right for students. I am honored to be part of a university where the values are lived out authentically.
Expertise
I worked as a school counselor for thirteen years. I have experience working with the American School Counselor Association (ASCA) National Model and suicide prevention and intervention. I have training in counselor education and supervision and enjoy learning about solution-focused and positive CBT theories.
Education
MEd (Counseling): North Dakota State University, 2008
BA: University of North Dakota, 2005