Amy Duchsherer, PhD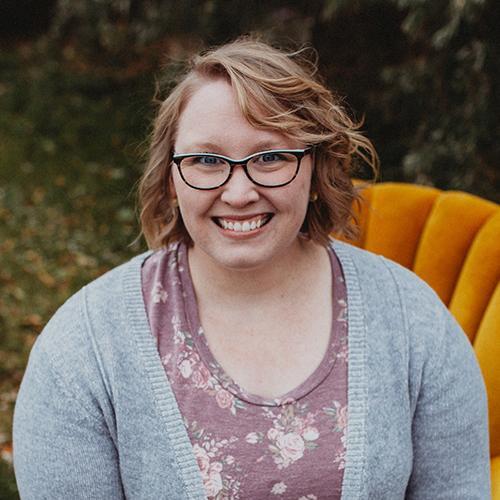 Assistant Professor of Communication
School of Arts & Sciences
About Me
I am fascinated by the ways people seek and use information. Currently, my work focuses on maternal information seeking, integration of information into parental practice, and information's influence on identity formation. I started at the University of Mary in 2019 and earned my doctorate from North Dakota State University in 2020. In 2021, I was awarded the University of Mary's Faculty Excellence Award for my research. My work has been published in Public Understanding of Science, and I regularly present at national and international conferences--most notably conferences of the National Communication Association and the International Lactation Consultants Association. In my spare time, I enjoy spending time with my family, antique markets, bird watching, and quilting.
Saint John Paul II (1998) states in Fides Et Ratio that "faith and reason are like two wings on which the human spirit rises to the contemplation of truth." I love that the University of Mary is a place that acknowledges the deep intertwining of faith and the intellect it is a place where I can fully live this truth.
Expertise
As an educator, I love working with students to help them understand the world around them and become more competent communicators. I teach public speaking and theory-based courses including Communication Theory and Media and Society. My research centers around information-seeking practices, credibility, and maternal identity construction.
Duchsherer, A., & Haak, J. (2022). Improving patient health outcomes using health information literacy. Bridging Research with Practice—Interpersonal Collaboration, Health Science Research, and Evidence-Based Practice Conference: Fargo, ND
Platt, C. A. & Duchsherer, A. (2021). Co-parents' negotiation of children's technology use. Interpersonal Communication Division: Seattle, WA.
Haak, J., & Duchsherer, A. (2021). Facilitating the lactating patient's development of health and information literacy skills. International Lactation Consultant Association Conference: Houston, TX.
Duchsherer, A., Platt, C. A., & Haak, J. (2020). At the crossroads of logic and emotion: Breastfeeding mothers' information-seeking strategies. Health Communication Division, National Communication Association: Indianapolis, IN.
Duchsherer, A., & Chromey, K. J. (2019). "Who has time to pack a healthy snack?": Surviving social comparison and imposter phenomenon in the context of motherhood. Communication as Social Construction Division, National Communication Association: Baltimore, MD.
Jason, M., & Duchsherer, A. (2019). An outbreak of narratives: A content analysis of narratives of vaccine-hesitant/resistant parents. Top Competitive Papers in Health Communication Division, Central States Communication Association: Omaha, NE.
Education
PhD: North Dakota State University, 2020