Allison Fitzgerald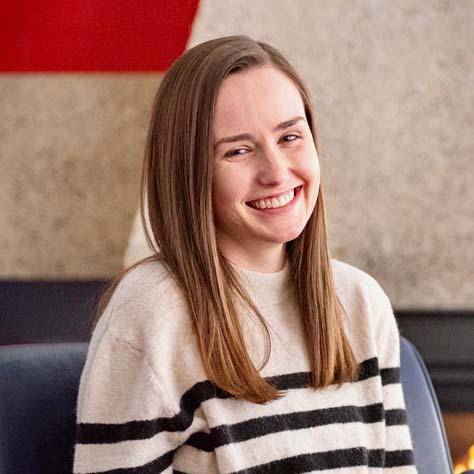 Admissions Representative
Enrollment Services
About Me
I am an Admissions Rep for traditional freshman here at the University of Mary. I graduated from Mary in 2020 having studied English and Catholic Studies. Shortly after I graduated I began working toward my Masters in Catholic Studies. I am also in formation with the Benedictine Oblates of Mary, a religious community of women serving the intellectual apostolate at the university. I love working with all of our incoming students in admissions and introducing them to the community that can be found here.
As a student, I was deeply formed by the mission of the University of Mary. I stayed because I want to do what I can to help ensure that other students can receive that formation as well. The joy that people find here is tangible, and I want as many people as possible to experience that same joy.
Expertise
I recruit incoming freshman from Catholic high schools in North or South Dakota, and students from Arizona, Colorado, Georgia, and Illinois.
Education
BA: University of Mary, 2020