Alessandra Franco, PhD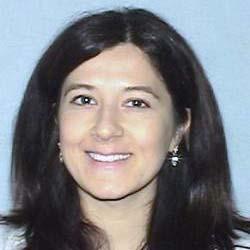 Assistant Professor of Italian and History
Administrator of Rome Campus Operations
School of Arts & Sciences
About Me
I am a native of Italy and grew up in a small town a few miles from the Mediterranean coast. I hold a degree in Classics and Ancient History from the University of Rome "La Sapienza" and a PhD in Italian Studies with a focus on Early Modern Italian History from Brown University. My research interests focus on the intersections of cultural, religious, and women's history in the Early Modern Period. I live in Rome with my husband and our three children. I love traveling, reading, and cooking gourmet meals for my family and friends.
Teaching for the Rome program allows me to share my love for history and my interest in languages and cultures with the students in Rome. I have the privilege to be a part of Mary's unique approach to study abroad as a "living encounter with history and faith" in the Eternal City.
Expertise
(2018). "Malleable Youth: Forging Female Education in Early Modern Rome," in The Youth of Early Modern Women, ed. Elizabeth Cohen and Margaret Reeves. Amsterdam: Amsterdam University Press, 217-234.
2017 — "Cultivating Talent: Education and Work Training in Early Modern Roman Orphanages and Conservatori," University of California in Rome-UCEAP, Early Modern Rome 3 Conference. Rome, Italy.
2014 — "L'italiano con I film: strategie e strumenti didattici," (Teaching Italian Through Movies: Strategies and Pedagogical Tools), Invited Lecture: Professional Development Workshop for Teachers of Italian, Consulate General of Italy in Boston, Brown University.
2014 — "The Marvelous Effects of Charity: Giulio Folco's Theory and Practice of Early Modern Patronage," Renaissance Society of America Annual Meeting, New York.
Education
Laurea (Classics & Ancient History): Università "La Sapienza" Roma, 2007
PhD: Italian Studies: Brown University, 2015