Franchesca M. Garza-Fraire, LPC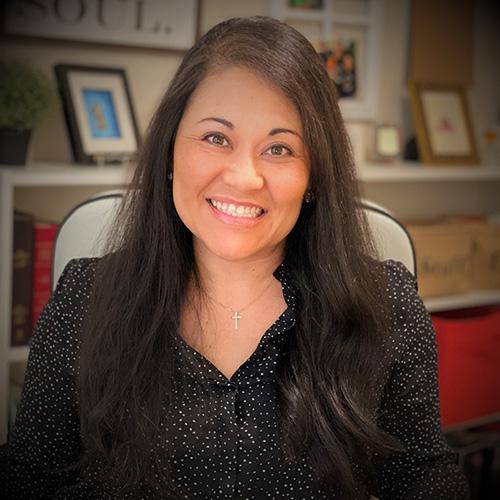 Assistant Professor of Counseling
Liffrig Family School of Education and Behavioral Sciences
About Me
I am a lifelong encourager, educator, and counselor. I look for strengths in others, stay curious, and listen carefully to students' stories because I believe it is through our stories that we become uniquely qualified for the work we do as helpers. I am the wife of a secondary school principal and mom to a middle school teacher, college junior, high school freshman, black lab, and a golden/pyrenees rescue. I am also the oldest sister and cousin and the first woman in my family to complete college. We are from the bordertown of El Paso and currently reside in North Texas.
The written Benedictine values of the University of Mary drew me in, and the active demonstration of those values by the people at Mary made me stay.
Expertise
I have served as a counselor in grades K-12, higher education, a child advocacy center, and for couples and families in private practice. My research includes reflective practice, trust-based relational interventions, strengths-based counseling, and the development of multicultural and social awareness, responsiveness, and advocacy skills in counseling students.
Strickland-Kohen, K., Kizer, K., & Garza-Fraire, F.M. (2020) "School-Family Partnerships to Support Positive Behavior: Assessing Social Validity and Intervention Fidelity."
Education
PhD (Counseling & Counselor Education): Texas Christian University, Anticipated Fall 2022
MEd (Counseling): Texas Christian University, 2002
BA: University of Texas at El Paso, 1997