Emily Tyrrell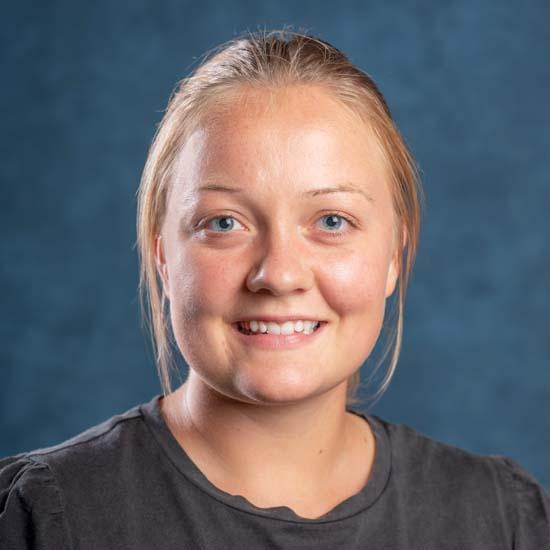 Instructor of Exercise Science
Exercise Physiology Graduate Assistant Coordinator
Saint Gianna School of Health Sciences
About Me
I am an instructor in the Exercise Physiology Department teaching in both the graduate and undergraduate programs. I have worked in community and clinical settings, including a summer internship as a Clinical Exercise Physiologist at Mayo Clinic in Rochester, MN, and as a Direct Support Professional with Community Options in Dickinson, ND. I spend my free time teaching group fitness at the YMCA to people with Parkinson's Disease, trail running at Harmon Lake in Mandan, reading, and playing board games with my family.
I decided to work at Mary because I enjoy community. After transferring from another university in 2018 during my undergraduate education, I was impressed by how this community lived their values rather than just talking about them and continue to admire this today.
Expertise
I specialize in exercise prescription and cardiopulmonary stress testing for clinical populations. I also have special interests in behavioral health and ultra-endurance sports.
Education
BS (Exercise Science): University of Mary, 2019
MS (Clinical Exercise Physiology): University of Mary, 2021
Feature Content
Professional Memberships: CEPA, ASDAH 
Certifications: ACLS, BLS, ACSM-EP 
Honors & Awards: University of Mary Exercise Physiology Department Outstanding Researcher Award (2021), Northland ACSM Graduate Student Poster Presentations, 2nd Place (2021)