Benedictine Pedagogy Conference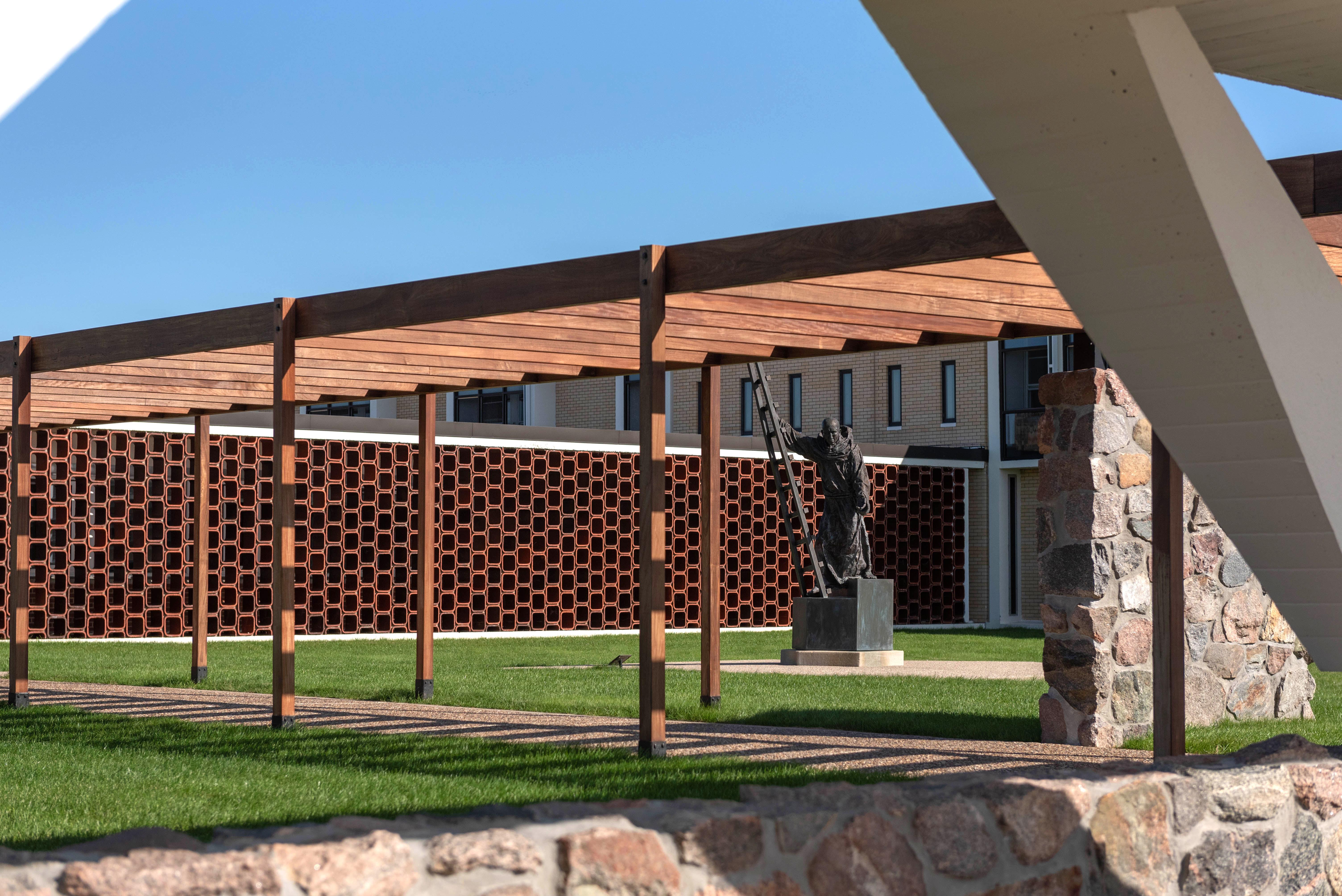 Connect with Your Fellow Benedictines
The Benedictine Pedagogy Conference offers you the opportunity to interact, share ideas, and learn alongside colleagues from the other Benedictine Colleges and Universities around the country. We focus on the Benedictine Hallmarks and how they are infused in the classroom, student life, and collegiate environment. The goal of the conference is to help faculty and staff at Catholic Benedictine institutions find ways to enrich their teaching and their workplace by empowering them through information and tools to better serve their university mission and, consequently, enrich the student experience.
2022 Benedictine Pedagogy Conference: June 15-17
University of Mary, Bismarck, ND
The deadline for registration is April 22.
Wednesday, June 15
1:00 - 4:00 pm – Arrival and Registration

5:00 pm – 

Evening Prayer (all are welcome and encouraged to attend all prayer opportunities)

6:00 pm –

 

Welcome Dinner/

Opening Keynote Address
Thursday, June 16
6:45 am – 

Morning Prayer

7:30 - 8:15 am – 

Breakfast

9:00 - 10:30 am – 

Session 1: Concurrent Sessions

11:00 - 11:45 am – 

Lectio

Divina

12:00 - 1:00 pm – 

Lunch

 

1:15 - 2:45 pm – 

Session 2: Concurrent Sessions

3:00 - 3:45

 pm – Ice Cream Social with Annunciation Monastery

4:00 pm – Mass    

5:00 pm – Evening Prayer

6:00 pm – 

Dinner (Presidents/Monastic Superiors Working Dinner)

7:30 pm –

 Activity/Social
Friday, June 17
6:45 am – 

Morning Prayer

7:30-8:15 am –

 

Breakfast

9:00 - 10:30 am – Session 3: Concurrent Sessions

11:00 - 11:45 am – 

Lectio

Divina
12:00 - 12:45 pm – 

Lunch

1:00 - 2:30 pm – 

Session 4: Concurrent Sessions

2:45 - 3:45 – 

Session 5: Concurrent Sessions

4:00 pm – Mass

5:00 pm – Evening Prayer

6:30 pm – 

Closing Dinner/Social

 with 

Keynote Address
Saturday, June 18
Participants depart after morning prayer and breakfast