Tom Schulzetenberg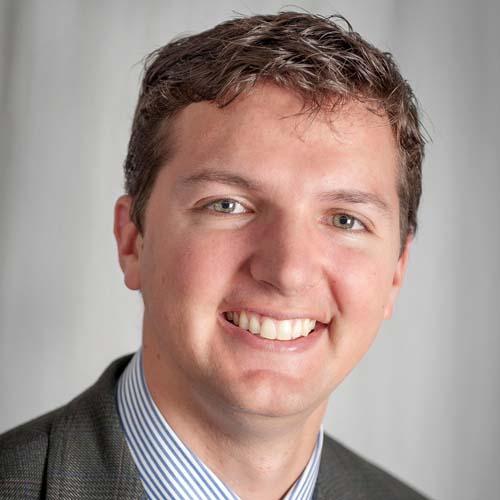 Officer for Mission Advancement, Site Director
Mission Advancement / Alumni Development
About Me
Born and raised in central Minnesota, I now live and work in the Twin Cities, with my wife of 12 years (JoAnn, '04 Mary grad) and our five children. I have been with the University of Mary since 2012, first as the Director of the Rome Program, to open our new office in the Twin Cities for Mission Advancement, alumni, and recruitment efforts. I also coordinate Rome pilgrimages for the university, as well as lead nationwide direct mail marketing efforts.
I believe in our mission as a Catholic, Christian, and Benedictine university. I have experienced this first hand in working with our students in Rome, and watching them grow and flourish as they graduate, begin careers, and establish families. Moreover, it is deeply meaningful to develop relationships with our donors who also believe in and support this mission.
Expertise
I have spearheaded a unique collaboration with Enrollment Services that multiplies our donor impact in the Twin Cities. This has also resulted in new partnerships with local high schools in our dual credit program.
Education
MA (Theology): Saint Paul Seminary School of Divinity, 2009
BA (Catholic Studies and Philosophy): University of St. Thomas, 2005
Certificate (Catholic Philanthropy): University of Mary, 2018