Tom Perna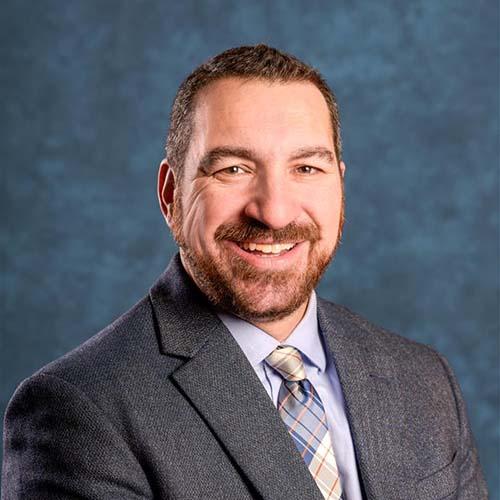 Director of Mission and Hospitality for Dining Services
Staff Advisor - UMary Knights of Columbus, Council 16402
Dining Services
About Me
As the Director of Mission and Hospitality for Dining Services, it is my job to develop and enhance hospitality through the dining services while serving primarily as an ambassador the university's most important clientele: the students of UMary.
My position focuses on implementing the vision designed by the university by focusing on the mission and service aspects of our Benediction traditions. My wife Megan and I have been married since September 8, 2018. We have two boys - Jameson and Charles.
I enjoy listening to music, writing on my blog, hunting, fishing, and spending time with my wife watching our TV shows.
The University of Mary allows me to openly live out and express my Catholic faith daily while serving the students, faculty, and staff of the university. I enjoy spending time and working with the students of Mary.

So many of them are truly inspirational and give me hope for the future of our culture.
Education
BA (Philosophy): University of San Francisco, 1997
MA (Education): University of Phoenix, 2003
MA (Theology): Franciscan University of Steubenville, 2010
I have been writing on my website/blog - TomPerna.org since January 2012. My writings appear on New Advent, Big Pulpit, and Epic Pew. One of my popular series is called "Mondays with Mary" where I write and teach on Mariology. 
A passion of mine is writing and speaking to adults about the importance of the Catholic faith and bringing the beauty of the teachings of Pope St. John Paul II's "New Evangelization" to the faithful of the Church.
I am proud to say that I count myself among the JP2 Generation. Growing up in the papacy of Pope St. John Paul II, I learned the importance of sound theology synthesized with the importance of human dignity and the sacredness of human life.
 
Recent Publication: Understanding Catholic Teaching on the Blessed Virgin Mary, Emmaus Road Publishing