Leroy Huizenga, PhD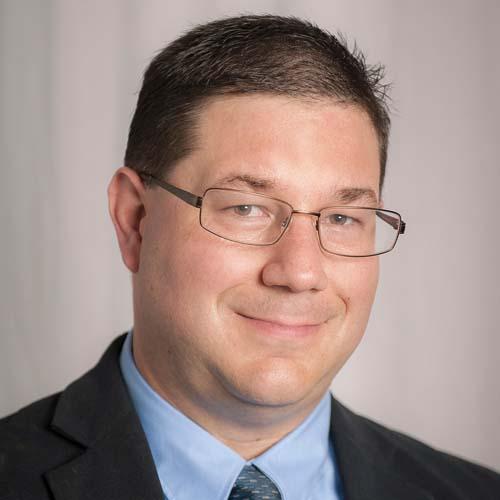 Associate Dean of the School of Arts & Sciences
Professor of Theology
School of Arts & Sciences
About Me
Hi! I'm a Catholic theologian trained in Scripture, and I love teaching our wonderful students. I also do a lot of administration here at Mary. I'm a native North Dakotan who loves the outdoors, so I go fishing, camping, and hunting as much as possible. I also enjoy playing bass in my band, The Rule (named for St. Benedict's Rule). I've been married to Kari since 1997, and we have three energetic kids: Hans, Miriam, and Max.
I am at Mary because there is no better place for me to serve. The student body is phenomenal, and I have fantastic colleagues. Mary is a place where I can thrive, where I'm encouraged, where I experience joy.
Expertise
I have expertise in Scripture, particularly the Gospels, and its interpretation as taught by the Church's magisterium.
(Forthcoming). Jesus, Savior of the World: Proclaiming the Gospel of Luke. Steubenville, Ohio: Emmaus Road.
(2021). "The Literal and Spiritual Senses of Sacred Scripture," Healing Fractures in Contemporary Theology, edited by Peter MacGregor and Tracey Rowland. Cascade Books, 97-117.
(2021). "Resurrection Reconsidered: Paul's Response to the Corinthian Denial," A Scribe Trained for the Kingdom of Heaven: Essays in Honor of Richard B. Hays, edited by Father Isaac Morales and David Moffitt. Fortress, 109-129.
(2019). Behold the Messiah: Proclaiming the Gospel of Matthew. Steubenville, Ohio: Emmaus Road.
(2017). Loosing the Lion: Proclaiming the Gospel of Mark. Steubenville, Ohio: Emmaus Road.
(2017). "The Preaching of Scripture According to Dei Verbum," The Josephinum Diaconal Review. 2–13.
(2015). "The Old Testament in the New, Intertextuality, and Allegory," Journal for the Study of the New Testament. 38: 17-35.
(2014). "The Matthean Christ, Center of Salvation History," Letter & Spirit 9: 11-29.
(2013). "The Tradition of Christian Allegory Yesterday and Today," Letter & Spirit 8: 77-99.
(2012). The New Isaac: Tradition and Intertextuality in the Gospel of Matthew," Supplements to Novum Testamentum 131. Leiden: Brill.
Education
BA: Jamestown College, 1996
MDiv: Princeton Theological Seminary, 2001
PhD: Duke University, 2006