Karen Hooge Michalka, PhD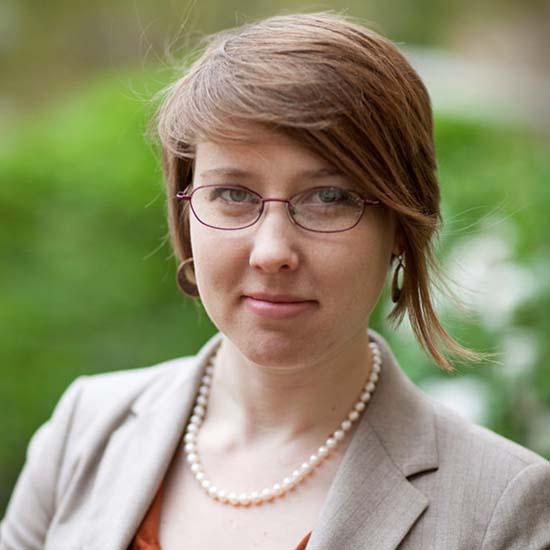 Assistant Professor of Sociology
Director of Social Studies Education Program
School of Arts & Sciences
About Me
I have a deep and longstanding curiosity about the interplay between our personal experiences and opportunities, and the broader societal contexts of our lives. This interest led me to the study of sociology, a social science that studies the interplay and interactions of people, culture, social structures, and social institutions. My research focuses on the spiritual, cultural, and political adjustments that occur in the lives of immigrants to the United States, and the receptivity of the host communities. My collaborators include Bismarck Global Neighbors, the Latino Protestant Congregations Study, and the Public Religion Research Institute.
The University of Mary gives me the opportunity to prepare students to engage with a diverse and changing world. I was drawn back to my home state of North Dakota to be able to work with dedicated scholar teachers, passionate students who are curious about the world, and colleagues who love life.
Expertise
My areas of study and teaching include the sociology of culture, family, religion, Latino and Latin American studies, immigration, conformity, and deviance.
(2019). "The Continuance of Gender Culture Amid Change in Mexican American Immigrant Catholic Contexts," Journal of Contemporary Religion.
(2017). "Individualism and Marriage: Ideal Types for Making Sense of the Relationship between Self and Sacrifice," Qualitative Sociology.
PRRI Public Fellow in the Religion and Renewing Democracy Initiative https://www.prri.org/about/our-team/#tab-fellows Awarded 2020-2021
Faculty Research Grant from the University of Mary for the Increasing Community Collaboration
New Americans Service Project Professional Memberships: American Sociological Association, Society for the Scientific Study of Religion
Education
PhD: University of Notre Dame, 2017
BA: Wheaton College, 2008