Henry Lang, PhD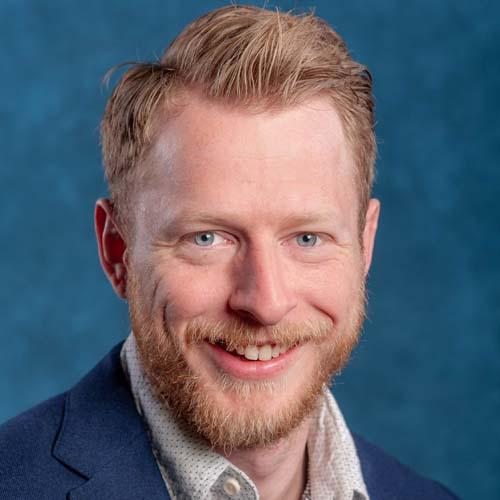 Director of Clinical Exercise Physiology
Assistant Professor
Saint Gianna School of Health Sciences
About Me
Originally from Iowa, I attended the University of Northern Iowa as an undergraduate student in exercise science. There I discovered an interest in working with people to improve their health through personal training. The interest grew into passion for teaching during my masters programming, leading to my pursuit of a Ph.D. I studied under Dr. Mike Stone in the field of Sport Science at East Tennessee State University, working with multiple division 1 and NAIA athletic teams. I still enjoy working with people, either in the classroom or through exercise education and training.
The clinical focus of the exercise science and exercise physiology programs brought me to the University of Mary. The clinical aspect allows me to teach and research on the effects of exercise on chronic conditions and diseases. The exercise clinic provides students exposure to populations they will work with throughout their career, adding a practical component to traditional learning.
Expertise
My primary research interests include biomarkers (cell free DNA, adiponectin, CTRP3, and hemoglobin A1C) used to monitor the response of insulin resistance to resistance and aerobic training, and the effects of environment on physical activity habits. I also enjoy learning how exercise effects epigenetic modifications in relation to cancer and depression susceptibility.
Alamian, A., Loudermilk, E., Clark, W.A., Peterson, J., Lang, H., Marrs, J.A., Joyner, T., Schetzina, K., Wang, L., Morrison, A. (2021) "Non-Traditional Clinical Correlates of Being At-Risk for Metabolic Syndrome in a Pediatric Hispanic Population of Northeast Tennessee," Submitted to World Congress of Epidemiology, Australia. 
Henry M. Lang, Michelle, M. Duffourc, Caleb D. Bazyler, Michael W. Ramsey, Jeremy A. Gentles. (2021) "The Relationship Between Cell Free DNA and Volume Load," Southeast ACSM. Virtual Conference, Florida.
Lang, H., Loudermilk, E., Peterson, J., Clark, W.A., Marrs, J., Joyner, A., Wang, L., Alamian, A. (2020) "Exploration of the Relationship between Inflammatory Markers and Body Mass Index Among a Hispanic Paediatric Population," Obesity Week. Atlanta, GA. 
Asher Flynn, Joseph Walters, Henry Lang, Alec Perkins, Jacob Goodin, Caleb, Bazyler. (2018) "Validation of the Short Recovery Stress Scale Questionnaire During Women's Volleyball In-Season Training," Coaches College, Johnson City, TN. 
Sato, K., Carroll, K. M., Wagle, J. P., Lang, H. M., Smith, A. P., Abbott, J. C., and Stone, M. H. (2018) "Validation of Inertial Sensor to Measure Velocity of Medicine Balls," Journal of Trainology. 7(1): 16-20. 
Henry M. Lang, Robin Lund, Travis K. Ficklin, Caleb D. Bazyler. (2018) "The Effect of Two Different Jerk Techniques on Barbell Kinematics," Southeast ACSM, Chattanooga, TN.
Education
B.A. Exercise Science, University of Northern Iowa, 2014
M.A. Kinesiology, University of Northern Iowa, 2015
Ph.D. Sport Physiology, East Tennessee State University, 2020