Father Craig Vasek, STL, MSP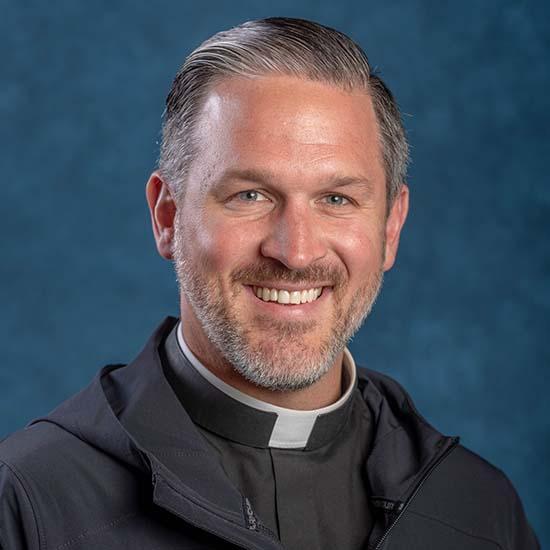 Chaplain to Marauders Athletics
Director of Institute of Virtue in Sport Program
Athletics, University Ministry
About Me
I work full time with our 450+ scholar athletes, providing pastoral care through individual visits, small group or team formation. I am the director of the Institute of Virtue in Sport, where we have undergraduate and graduate curriculum to assist with understanding both the objective and purpose of sport in the culture and in the individual's life. I give spiritual direction, pastoral counseling, teach, travel with teams, attend practices and games, pray with and for individuals and teams, celebrate Mass, preach, etc. I also am an advisor for Marauders For Christ, the Black Student Union, and sit on the Taskforce for Catholic Social Teaching, Diversity, and Inclusion.
I'm at Mary because I believe in the leadership of Msgr. Shea and the vision of a Catholic University which he espouses. I am delighted to support the vision and live the mission, to labor for souls in the athletic department.
Expertise
I have been a priest since 2010, having worked as a chaplain in a high school, at a different university, and as a parish priest.
Education
BA (Philosophy/Humanities): North Dakota State University, 2006
STL: Pontifical University of Saint Thomas Aquinas, 2011
MSP: Divine Mercy University, 2020