DeeAnn Huss, MSN, RN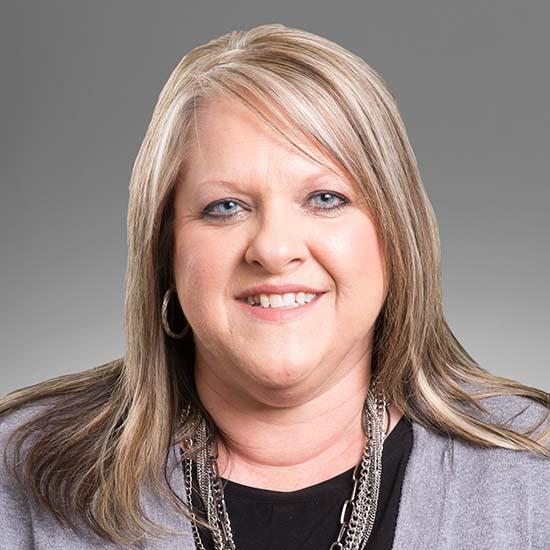 Assistant Professor of Nursing
Saint Gianna School of Health Sciences
About Me
I am an assistant professor in the undergraduate nursing program at the University of Mary. I teach Nutrition, a liberal arts core course and Medical Surgical II theory and clinical practice. I collaborate with students an colleagues by inviting them into my office to talk. I was born and raised in Bismarck, North Dakota and have raised my family here. My husband and I have two children and two grandchildren. We love the North Dakota outdoors and enjoy spending time at the lake, boating and water sports, and just being together. I support my community by volunteering at various agencies and churches. I also serve as a nursing education mentor to help other nurses become nurse educators.
I teach in the undergraduate nursing program and enjoy watching students transition from the role of a student nurse into a professional nurse. The University of Mary nursing program provides students with a strong foundation and the skills to be a strong nursing leader. I enjoy visiting with graduate nurses and finding out where their careers have taken them and supporting them in their continued educational journey.
Expertise
My professional nursing career includes working as a medical surgical nurse, house supervisor, chair of policy and procedures and Magnet Program Director. I am a member of the American Nurses Association and ND Nurses Association as well as the Kappa Upsilon Chapter of Sigma Theta Tau International.
2019 — "Overview of Remote Testing Proctoring Service." University of Mary Teaching Faculty Workshop Breakout Session, Bismarck, North Dakota.
2018 — "Qualities of Employers and the Impact of Magnet Designation." Nursing Student Association of North Dakota, Dickinson, North Dakota.
2014 — "Shared Governance and Magnet Designation," University of Mary Podium Presentation, Bismarck, North Dakota.
2011 — "Gallery One: Connecting the Disciplines," [Virtual Poster]. National Magnet Conference, Baltimore, Maryland.
2007 — "Falls Prevention" [Poster]. International CPM Conference, Grand Rapids, Michigan.
Education
BS (Nursing): MedCenter One College of Nursing
MSN: University of Mary