Craig Bagnell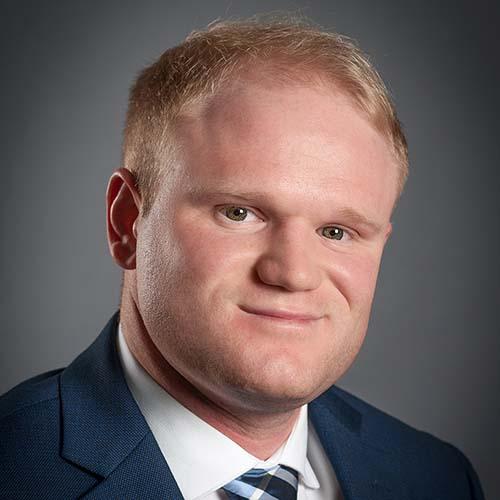 About Me
I was born in Omaha, NE, and my parents moved our family to western Montana while I was in elementary school. My parents currently reside in Polson, MT, and I have a younger brother, Kyle, and two younger sisters, Lexi and Jessica.
My wife, Julia, and I have two children Lyle and Graci. My wife Julia works here at the University of Mary as an advisor. We are a big sports family as well as a rodeo family with my parents owning a ranch in western Montana.
The University of Mary gave me an opportunity to get my degree along with an opportunity to compete as a college football player.

When the opportunity came up to come back as the head football coach it was a chance to come back and work at a place that gave me so much. Without hesitation, I was excited for the opportunity to come back to a place that gave me so much.
Expertise
When I graduated from the University of Mary in December of 2013, I left to Bemidji State University in Northern Minnesota to start my coaching career. During my time in Minnesota, I became the offensive coordinator and eventually was give the opportunity to come back to the University of Mary to be the head football coach.
Education
BS (Mathematics): University of Mary, 2013