Anne Seidler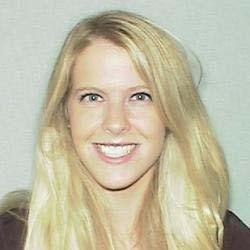 About Me
Originally from Thief River Falls, Minnesota, I graduated from the University of North Dakota where I received a Bachelor of Arts in Communication and Master of Science in Higher Education. I joined the University of Mary Student Success Center in August 2018. My past and current professional memberships include the American College Personnel Association where I served as a presenter for the Midwest Conference, and the National Academic Advising Association, NACADA, through which I am part of the Region 6 Advising Mentoring Program. I believe I found my true professional vocation in advising and teaching!
A passionate student affairs advocate, I was driven to the University of Mary, because of their commitment to student success, the institution's Catholic identity, and its strong sense of community.
Expertise
Academic Advising. College Admission Counseling. Programmatic Design and Implementation. Instructional/Curricular Design. First-year College Experience Coursework. Pre-college Bridge Programs. Females in STEM Fields. Public Speaking/Oral Communication Pedagogy.
Seidler, A.H., Scherwinski, M., Green, K., Barr, D. (2021). "Threefold Model Informs Design and Implementation of LA Program." [Poster]. International Learning Assistant Conference (Virutal), University of Colorado-Boulder, CO.
Hook, A. (2018). "Facilitating Institutional Bridges to Foster Pre-College Student Success through a University-Sponsored Bridge Program, Future Female Researchers and Innovative Engineers of North Dakota (FFRIEND.)" [Presentation]. ACPA Midwest Conference, Kansas City, MO.
Education
BA (Communication): University of North Dakota, 2013
MS (Higher Education): University of North Dakota, 2018
Communication Education Certificate: Minnesota State University — Mankato, 2021