Faculty
Meet the Mary College at ASU Faculty
Meet the faculty who will make your Mary College at ASU experience one-of-a-kind. 
Jonathon Hofer, Program Coordinator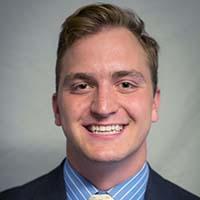 Before moving to Arizona in 2018, I worked for the University of Mary in Student Development in Bismarck and Rome, Italy. My experience as a student at the University of Mary and ASU's School of Civic and Economic Thought and Leadership has refined and directed my love of learning, developed a spirit of gratitude, and transformed my vision of my life and vocation. I am at the University of Mary because I am convicted and passionate about its integrative mission and vision of education, to serve and inspire students within the context of the Catholic intellectual tradition, and because a life of service leads to so many adventures. I enjoy dinner parties, art history, experiencing foreign cultures, and going on adventures with my wife Brittany and our three children.
Scott Lefor, PhL, Academic Coordinator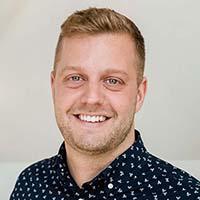 Prof. Scott Lefor was born and raised in Dickinson, ND, and spent time in seminary formation for the Diocese of Bismarck. After receiving a licentiate in philosophy from the Catholic University of America in Washington, DC, in 2015, he spent several semesters studying theology at the Pontifical University of Saint Thomas Aquinas in Rome. Since moving to Arizona in 2017, he has been certified in health care ethics with distinction from the National Catholic Bioethics Center and studied political economy at the University of Arizona. After two years teaching philosophy and theology at Notre Dame Preparatory High School in Scottsdale, he became Online Community Coordinator for the University of Mary and Academic Coordinator of Mary College at ASU.
Larry Fraher, PhD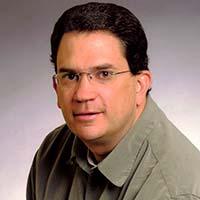 Dr. Larry Fraher holds a PhD in Art and Religion from the Graduate Theological Union in Berkeley, CA. His research focuses on the imagination and human formation in faith. He also holds an MA in Systematic Theology and a BA in Theological Studies, both from Saint John's University in Collegeville, MN. Dr. Fraher has served in a variety of teaching and ministry roles in the Diocese of Phoenix since 1989, including diocesan Director of Youth and Young Adult Ministries, instructor and program coordinator at the Kino Institute, parish Coordinator of Youth Ministry, high school theology teacher, and volleyball and track coach. He is married and has three daughters, and currently serves as Director of Faith Formation and Education at Blessed Sacrament Parish in Scottsdale.
Have Questions?
We're here to help. Call Mary College at ASU at 480-290-7047 or email us.